HELPING COMPANIES CREATE A MORE INSPIRED, INNOVATIVE, RESULTS-DRIVEN (AND HAPPY!) WORKFORCE
ScHOOL FOR INSPIRING LEADERS
Our (lofty!) goal is to help people create the best job they ever had.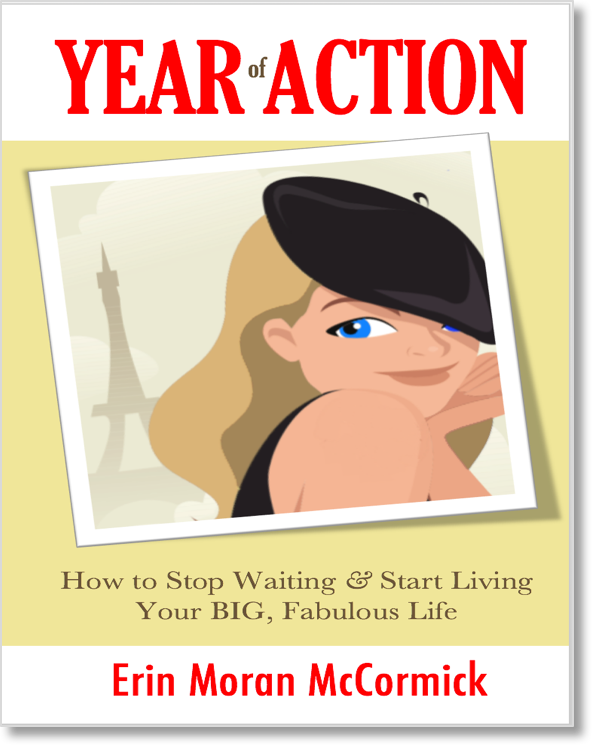 FrOM YEAR OF ACTION to SCHOOL FOR INSPIRING LEADERS
Empowering a Changing Workforce
Our journey began with "Year of Action," initially conceived as a book to help individuals take tangible steps toward realizing their aspirations. Over the years, we've grown into a professional development and innovation consulting firm, evolving to meet the ever-evolving needs of today's dynamic workforce.
Responding to Changing Times
In a world marked by constant change and disruption, we recognize the imperative for individuals and organizations to continuously adapt and thrive. As the employment landscape shifts, we've seen an increasing demand for holistic, future-ready skill sets that empower individuals to succeed in their careers and lives.
The Birth of "School for Inspiring Leaders"
With this in mind, we are excited to announce our transformation into the "School for Inspiring Leaders." This rebrand represents a natural evolution, reflecting our expanded vision and comprehensive approach to personal and professional development.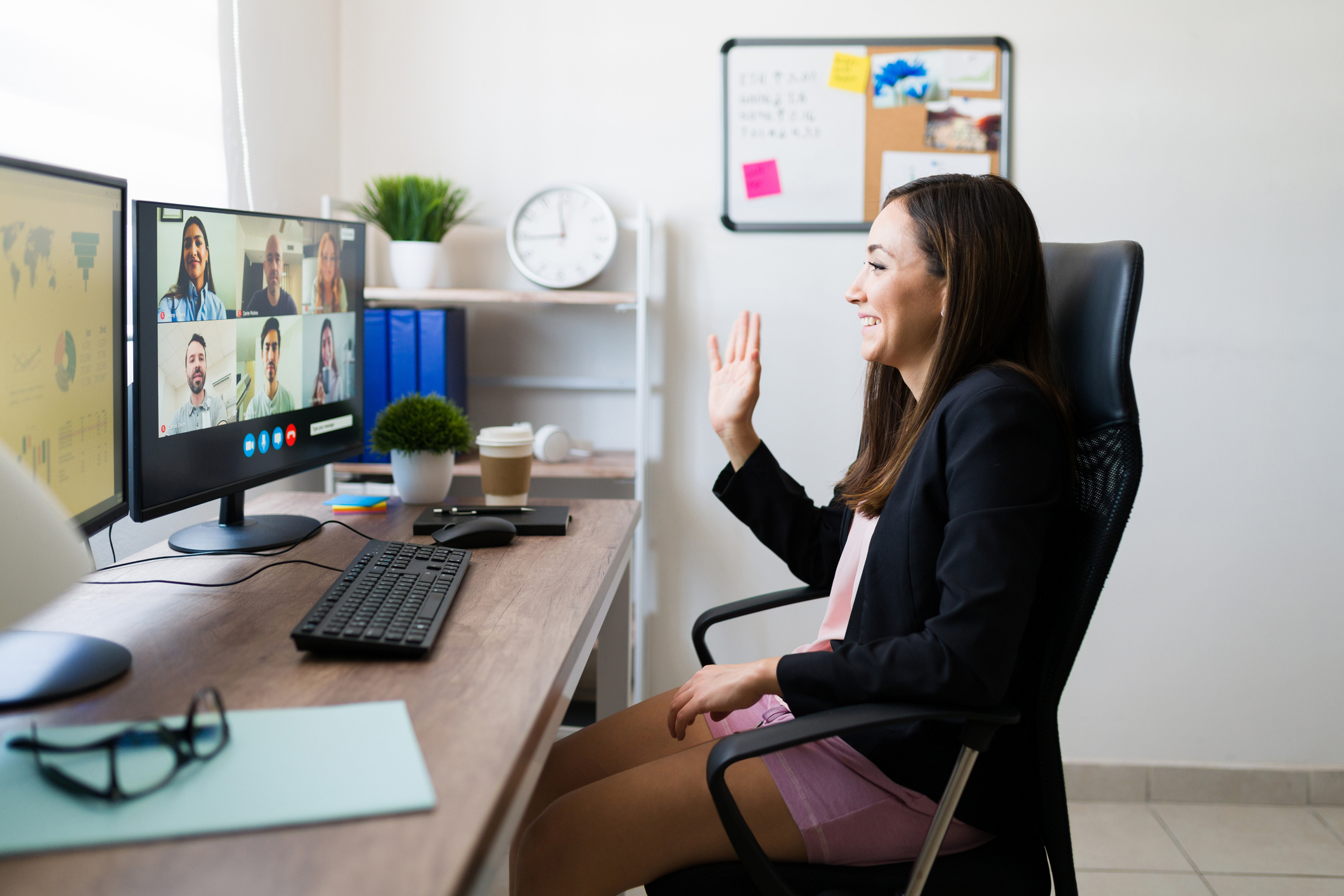 Meeting the Needs of the Modern Workforce
The "School for Inspiring Leaders" is designed to address the current needs of individuals navigating a rapidly changing job market. We understand that it's no longer enough to merely take action; one must also lead and inspire change.
Empowering Leadership
Our new focus on leadership reflects our commitment to empowering individuals to become leaders in their own right. In today's dynamic landscape, leadership isn't reserved for the few at the top—it's a skill set that can benefit everyone.
Diverse and Inclusive Approach
While "Year of Action" was instrumental in supporting women and advancing their careers, "School for Inspiring Leaders" expands our mission to empower a broader audience, promoting diversity and inclusivity in leadership development.
Our Core Values Remain Unchanged
While our name and scope may have evolved, our core values remain steadfast. We believe that with the right mindset, tools, support, and inspiration, incredible things can happen. We continue to inspire, empower, and support individuals on their journeys to success.
What to  Expect from School for Inspiring Leaders
Under the new banner of "School for Inspiring Leaders," you can anticipate an even more comprehensive range of programs, workshops, and consulting services. We remain committed to helping individuals develop innovative mindsets, overcome obstacles, and turn ideas into impactful actions, all while fostering confidence, courage, and clarity.
In this ever-evolving landscape, we aim to equip you with the must-have business skills for success and guide you on a journey of self-discovery and empowerment.
Join us on this exciting new chapter as we continue to inspire, empower, and support you in your pursuit of a fulfilling, impactful, and successful future.
Thank you for being a part of our journey as we embark on this exciting transformation into the "School for Inspiring Leaders." Together, we'll shape the leaders of tomorrow.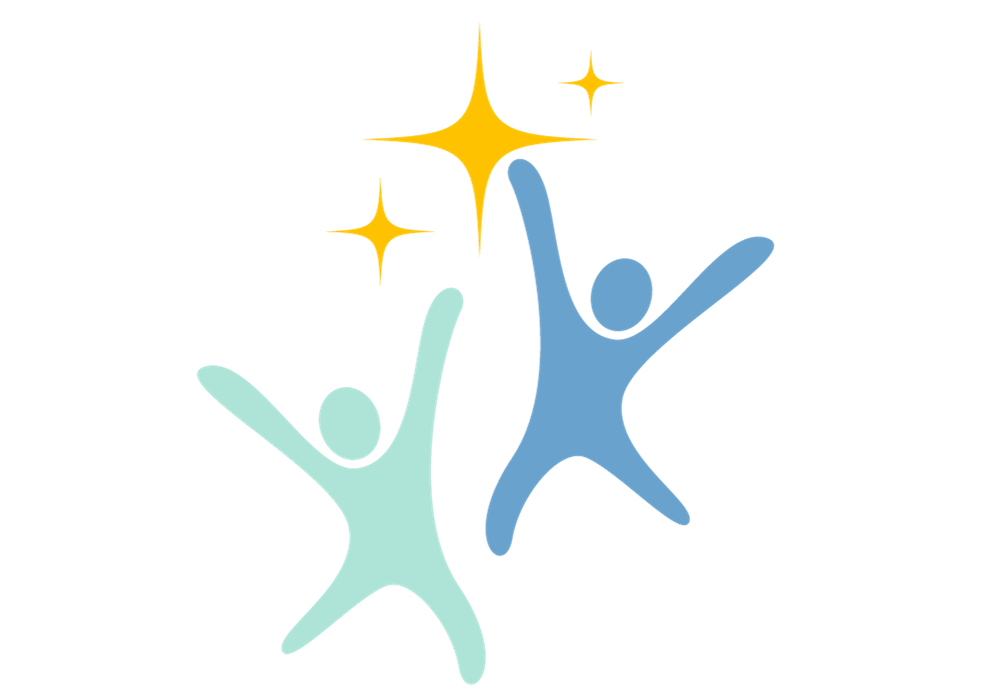 ERIN MORAN MCCORMICK
Our Founder
Founder Erin Moran McCormick is a keynote speaker on entrepreneurship, innovation and professional development and her clients include GE, Comcast, Harvard and KPMG.
Her work has been featured in FORBES, FOX TV, BostInno and more.
Erin has started three companies, was CIO twice and has led Innovation and Entrepreneurship Centers at Babson College – #1 in the world for entrepreneurship education – and UMass Boston where her focus was on advancing women and people of color.
Recently Erin earned certificates from MIT in Business Innovation and Stanford University in Positive Psychology and Well-Being.
She creates programs that inspire employees to be more innovative, confident, successful and happy – and provides a toolkit, framework and supportive community that helps you take action and get results.
The only woman in the room
While facing first-hand the challenges of being the only woman in the room, Erin ended up writing about her struggles and insights in a blog. She ended up turning her blog into a book, Year of Action. 
She realized she wasn't alone
On the Year of Action book tour, she noticed that women kept scribbling down everything she said and would line up in long lines to ask her advice.
She heard story after story of women who wanted to take action in their lives – start a business, go for the promotion, ask for a raise – but didn't know what to do. 
Or even more than that – they didn't believe they could do it. So, Erin did a test.
The essentials from business school – in a more relaxed, inviting environment
Combining the feedback from women on the book tour, with her experience of being an entrepreneur, techie and educator, Erin created an online program to teach women the essentials from business school – but in a more relaxed and inviting environment.
Safe space to ask questions and practice your skills
She wanted it to be a safe space – something that would feel more like you were having coffee with your girlfriends, than sitting in an intimidating classroom. It was designed to boost your confidence and courage, along with essential business skills.
Year of Action, the company, was born!
Today we have blended programs (online with face-to-face components), fully online programs, onsite workshops and webinars.
Online wifh Face-to-Face Components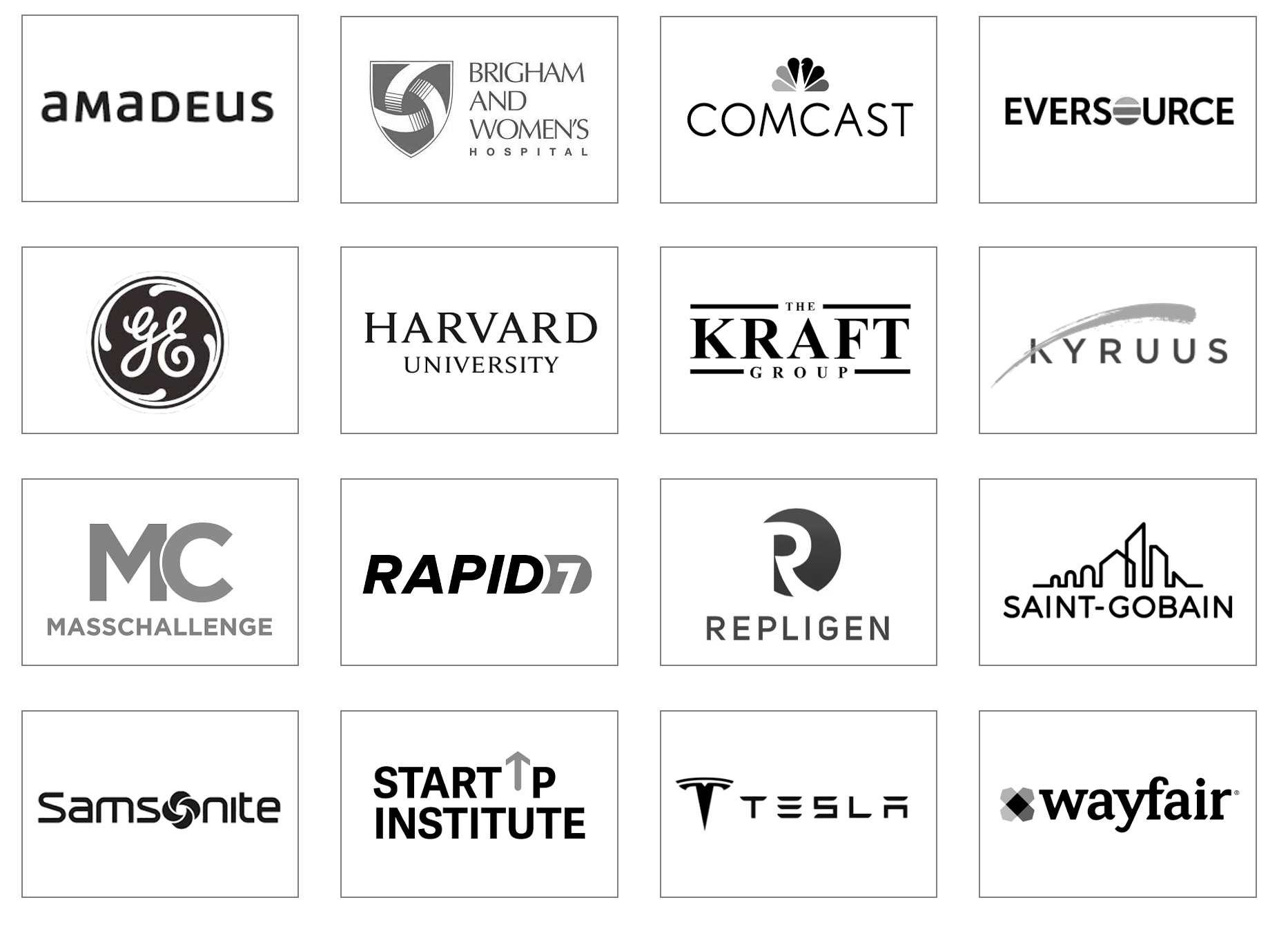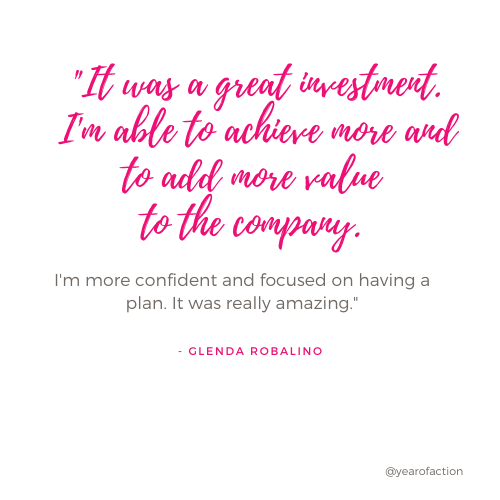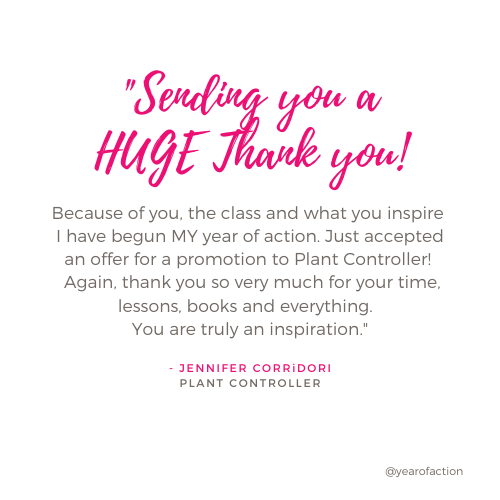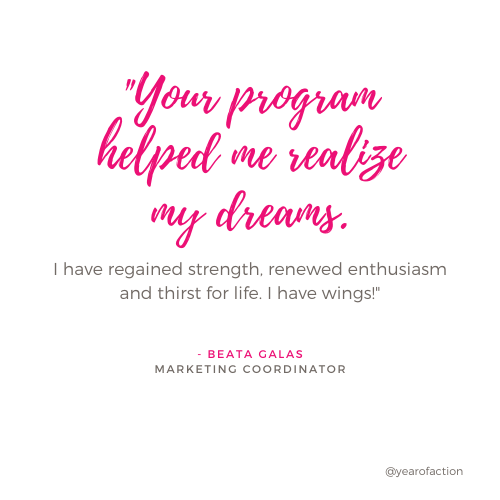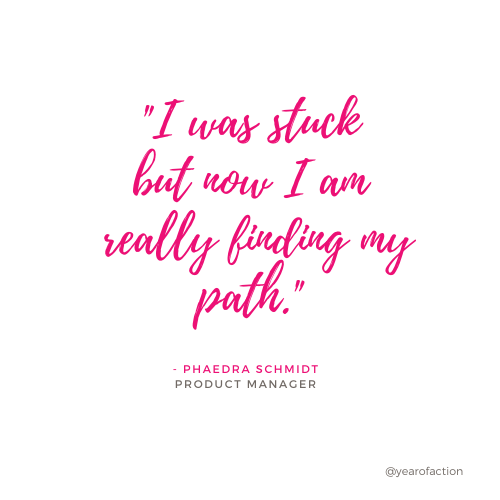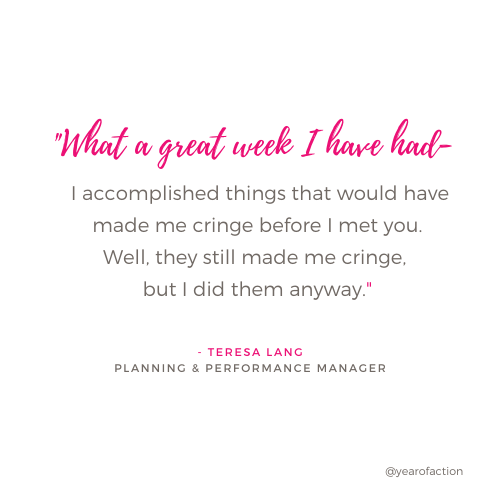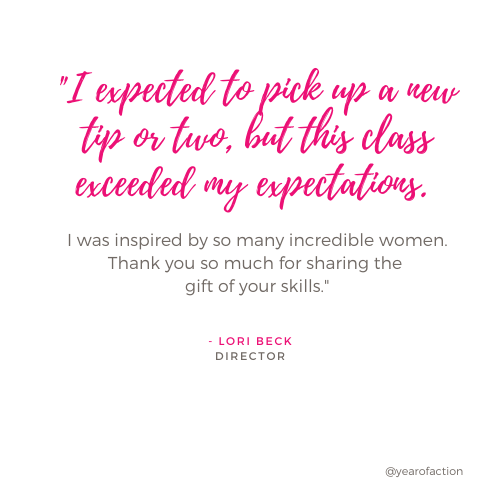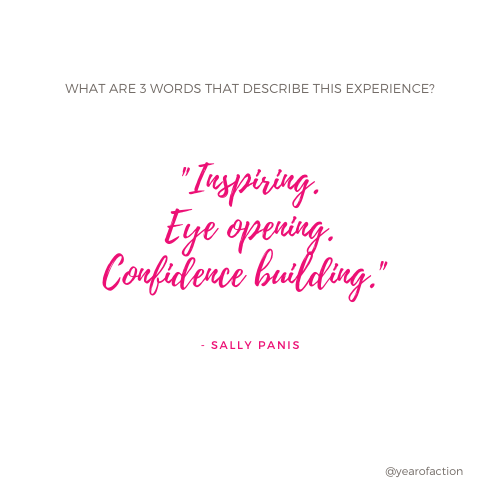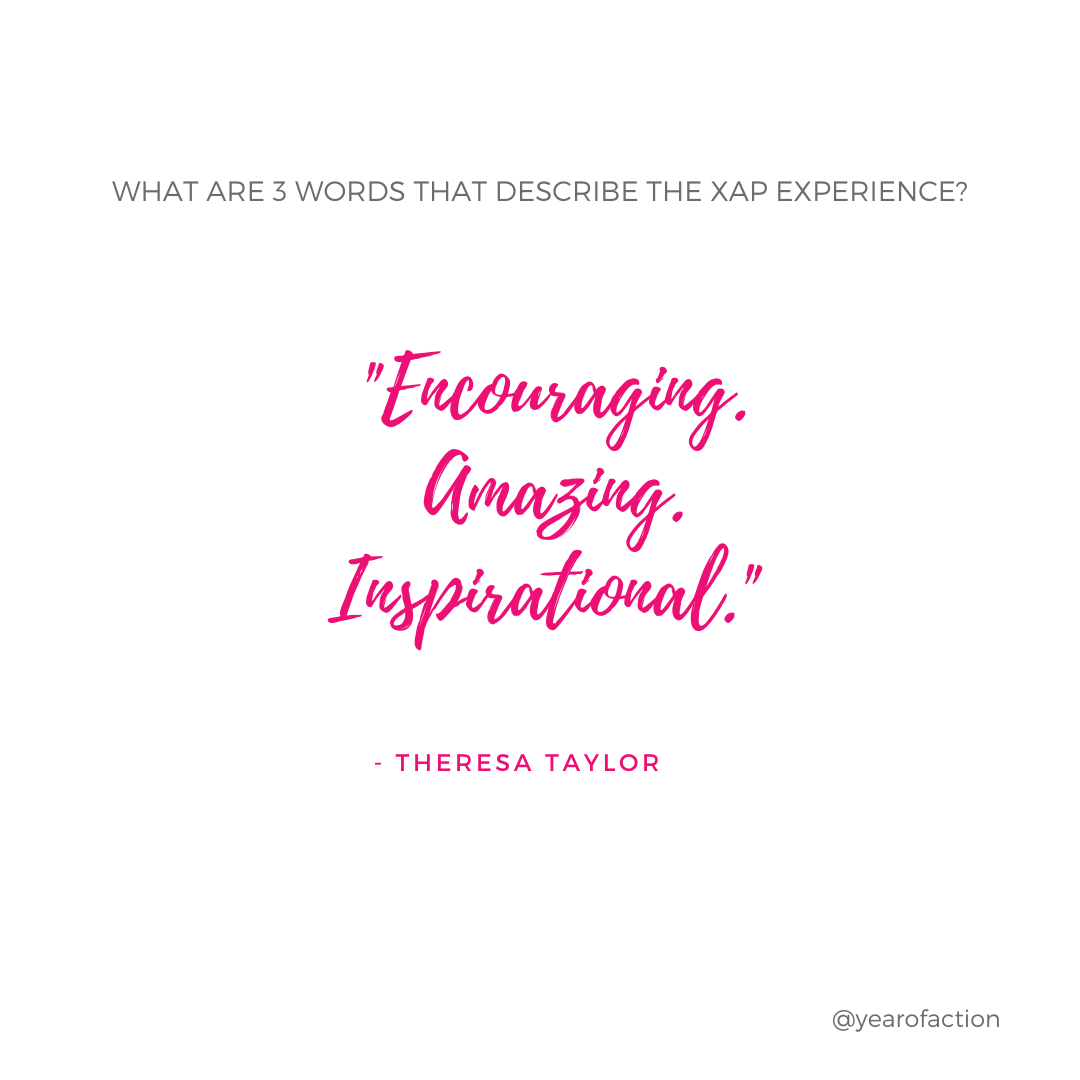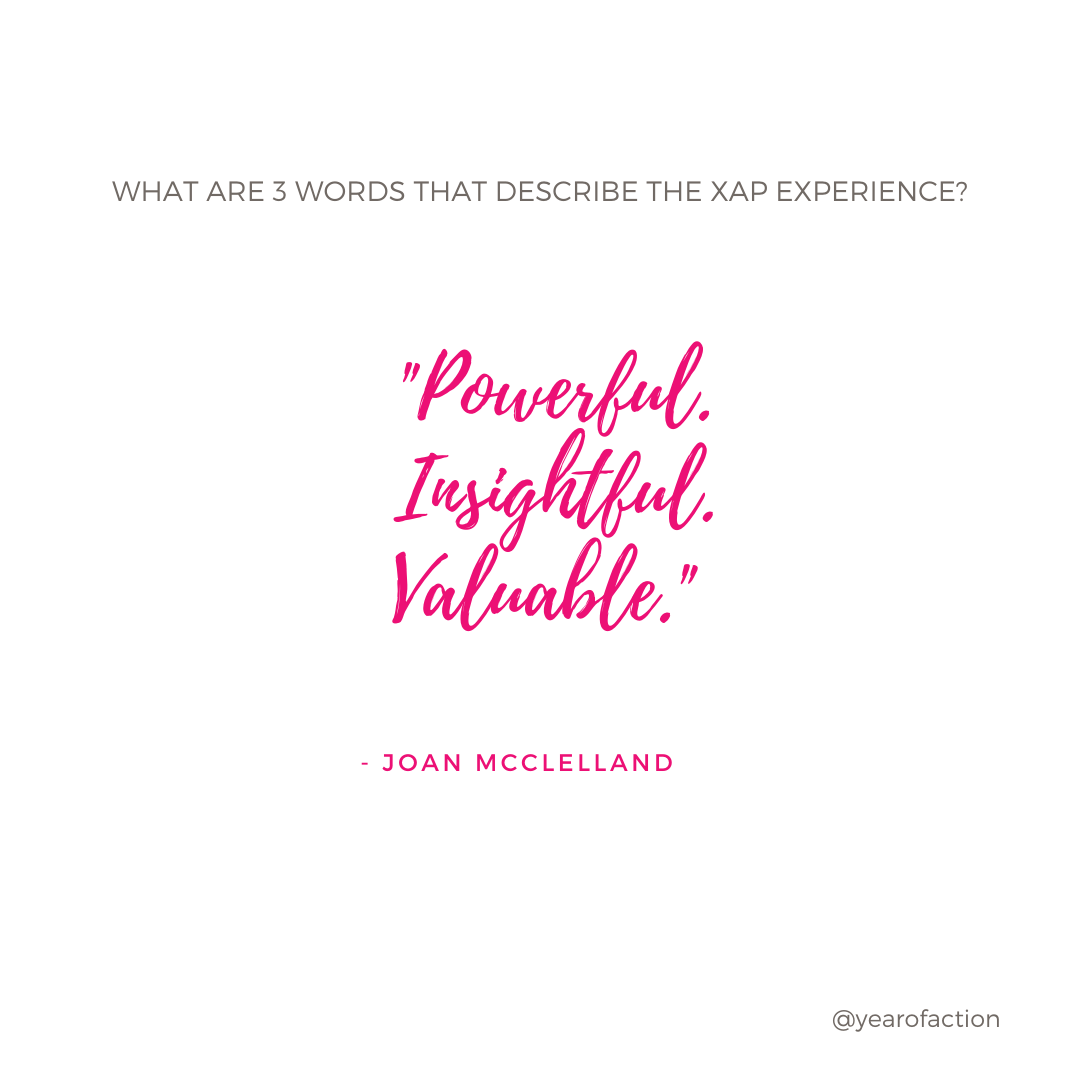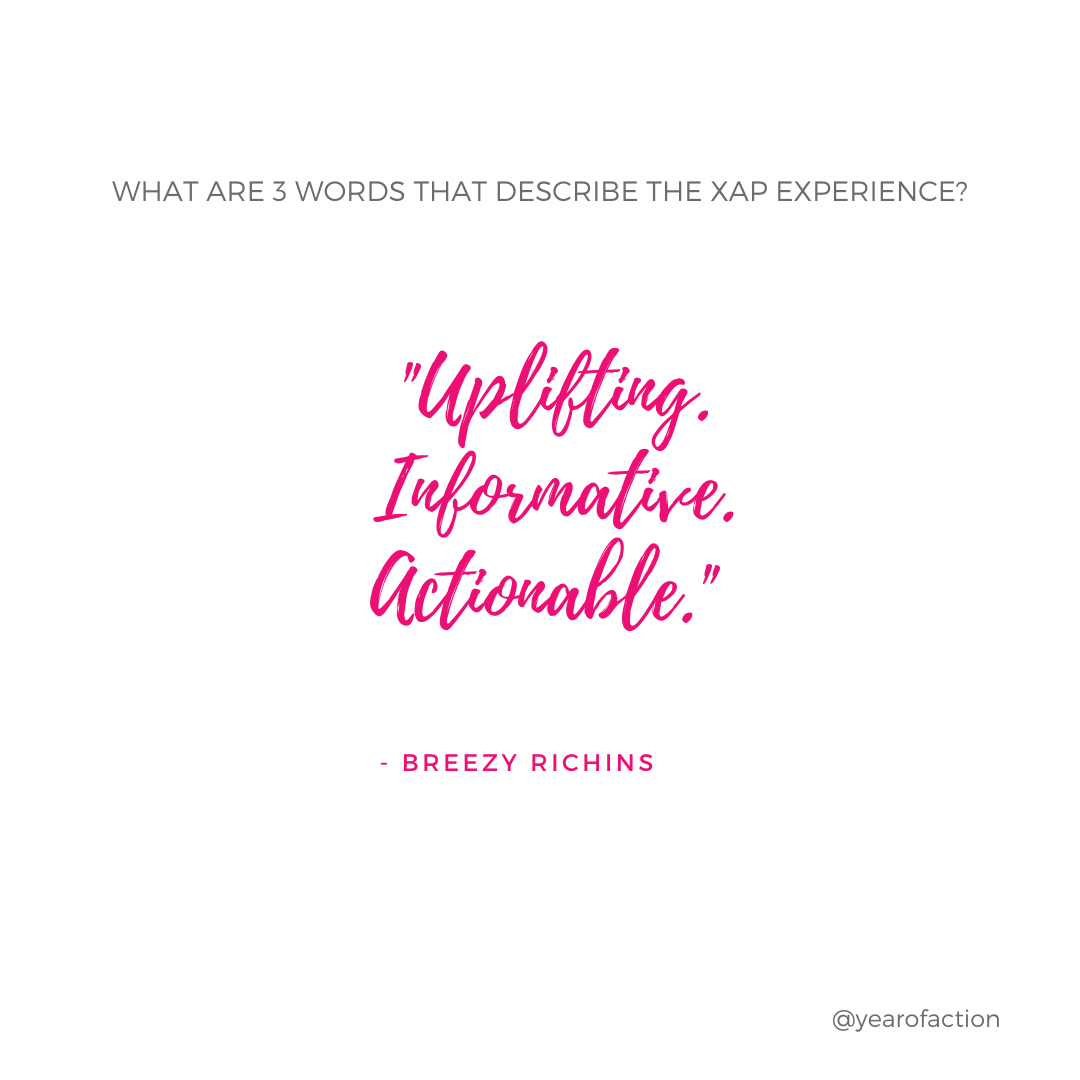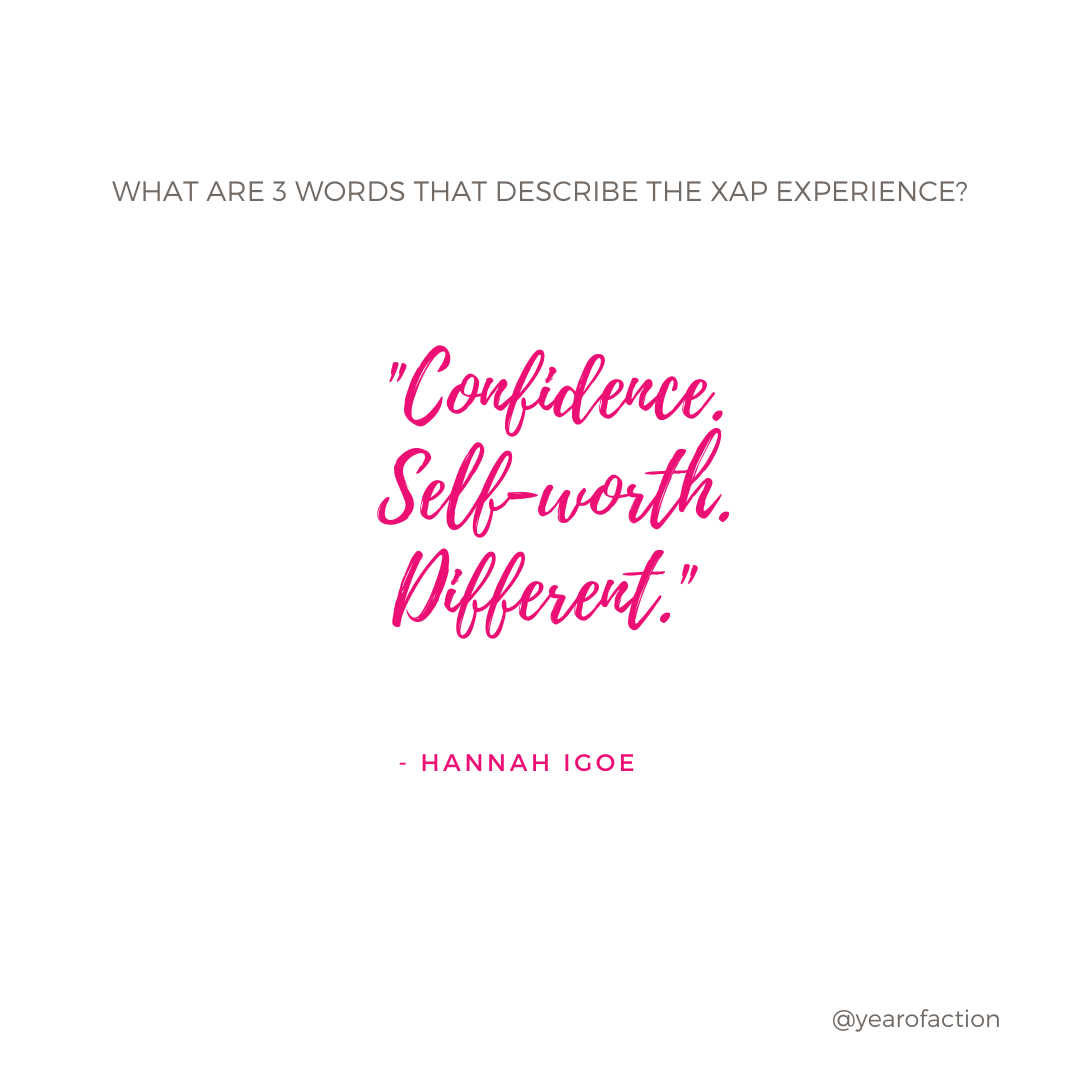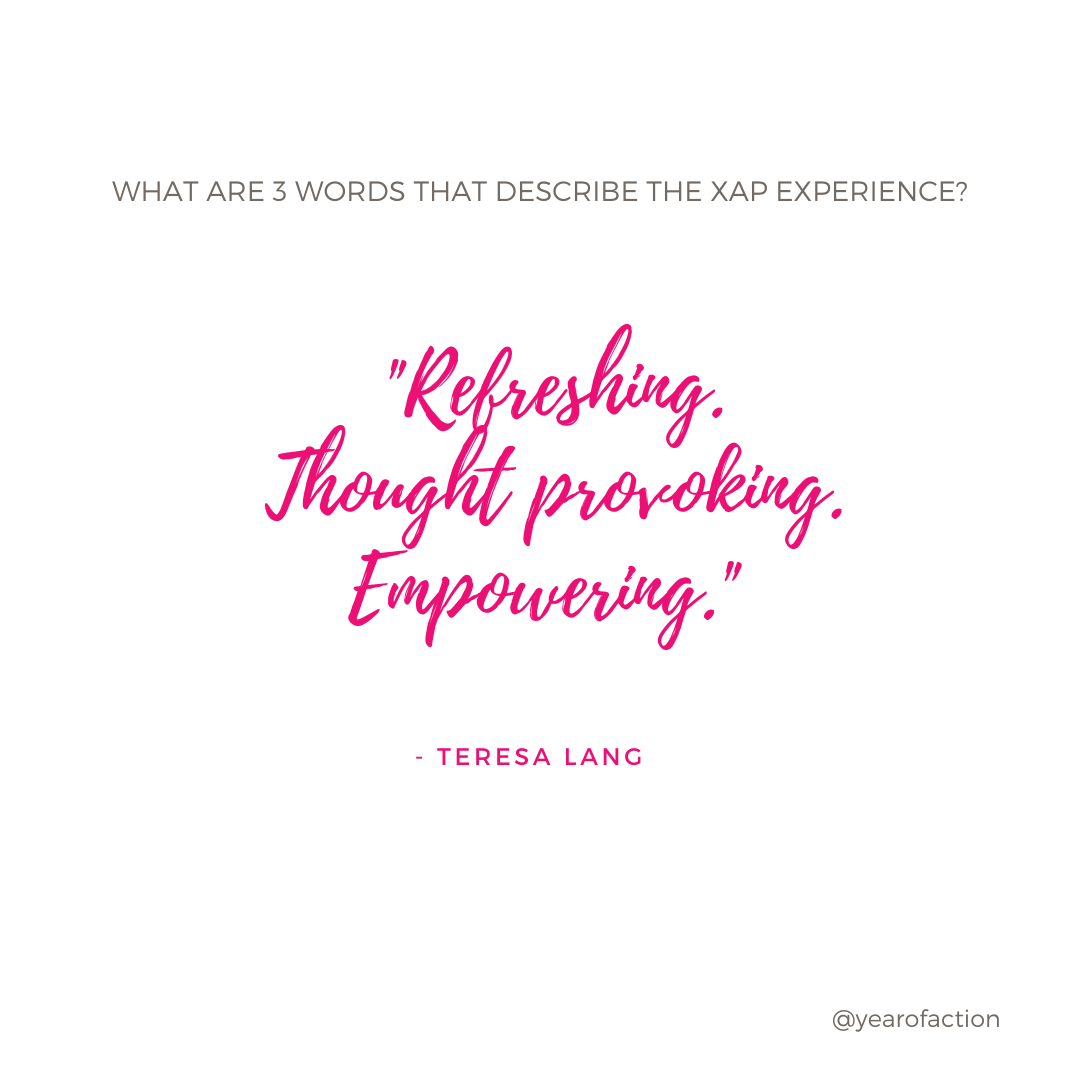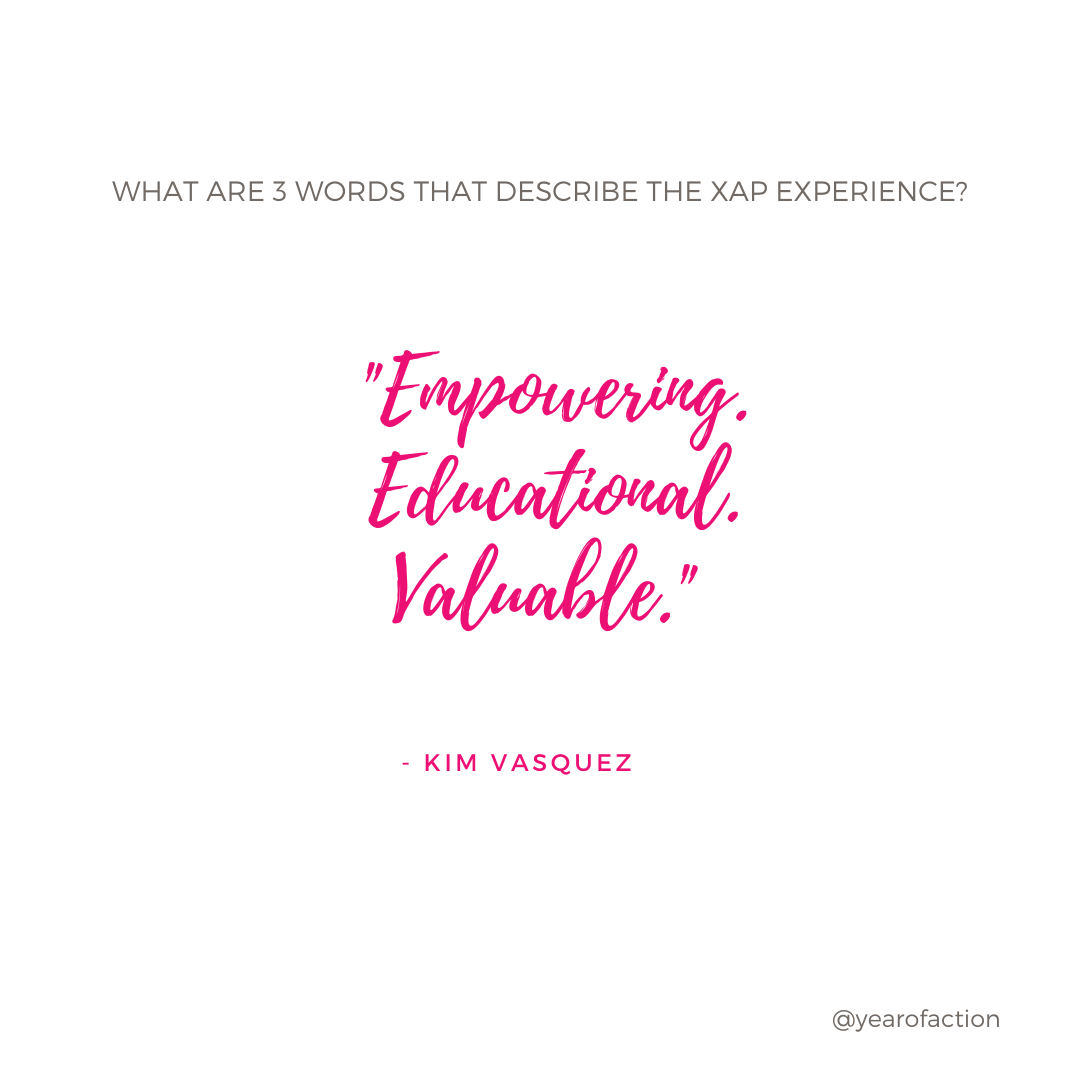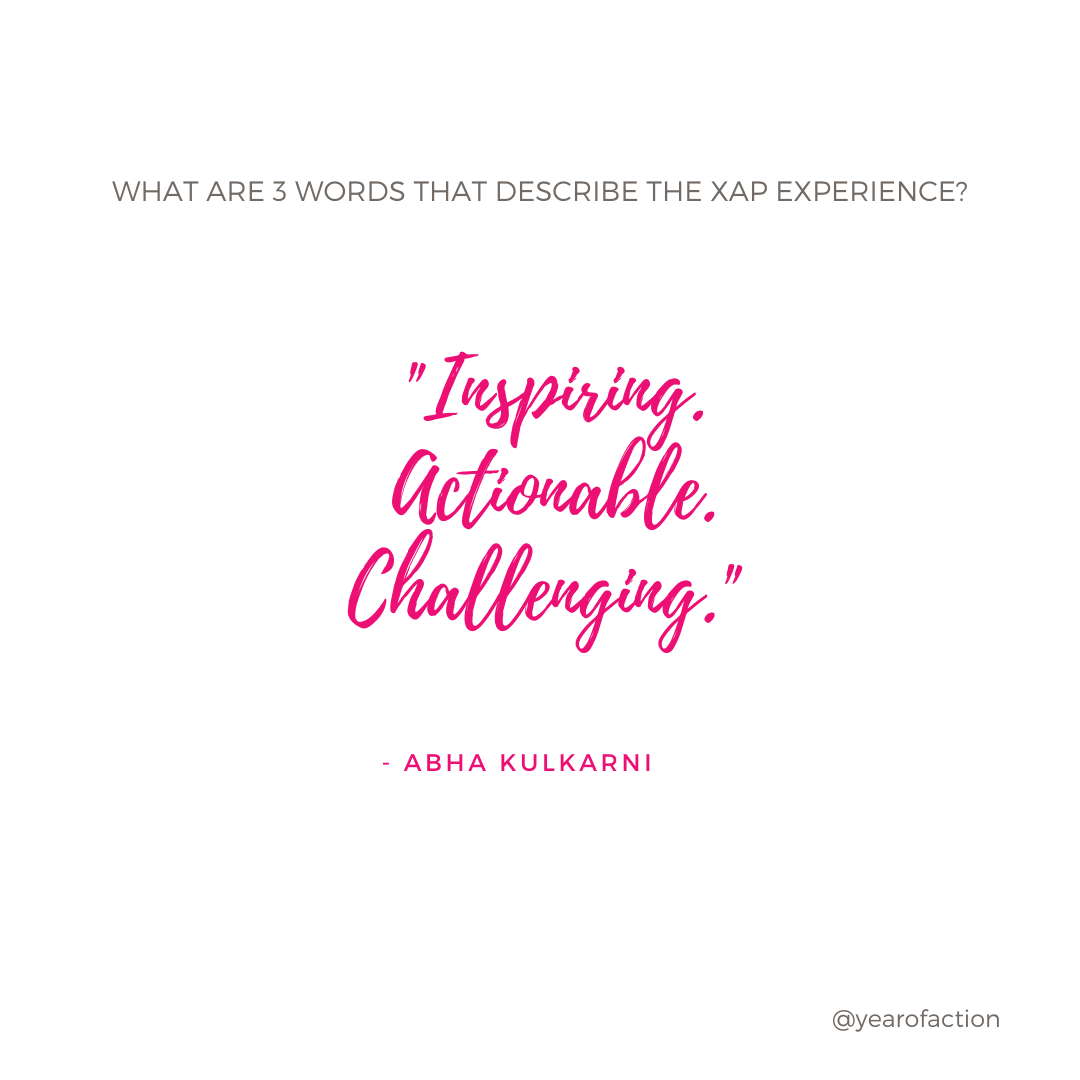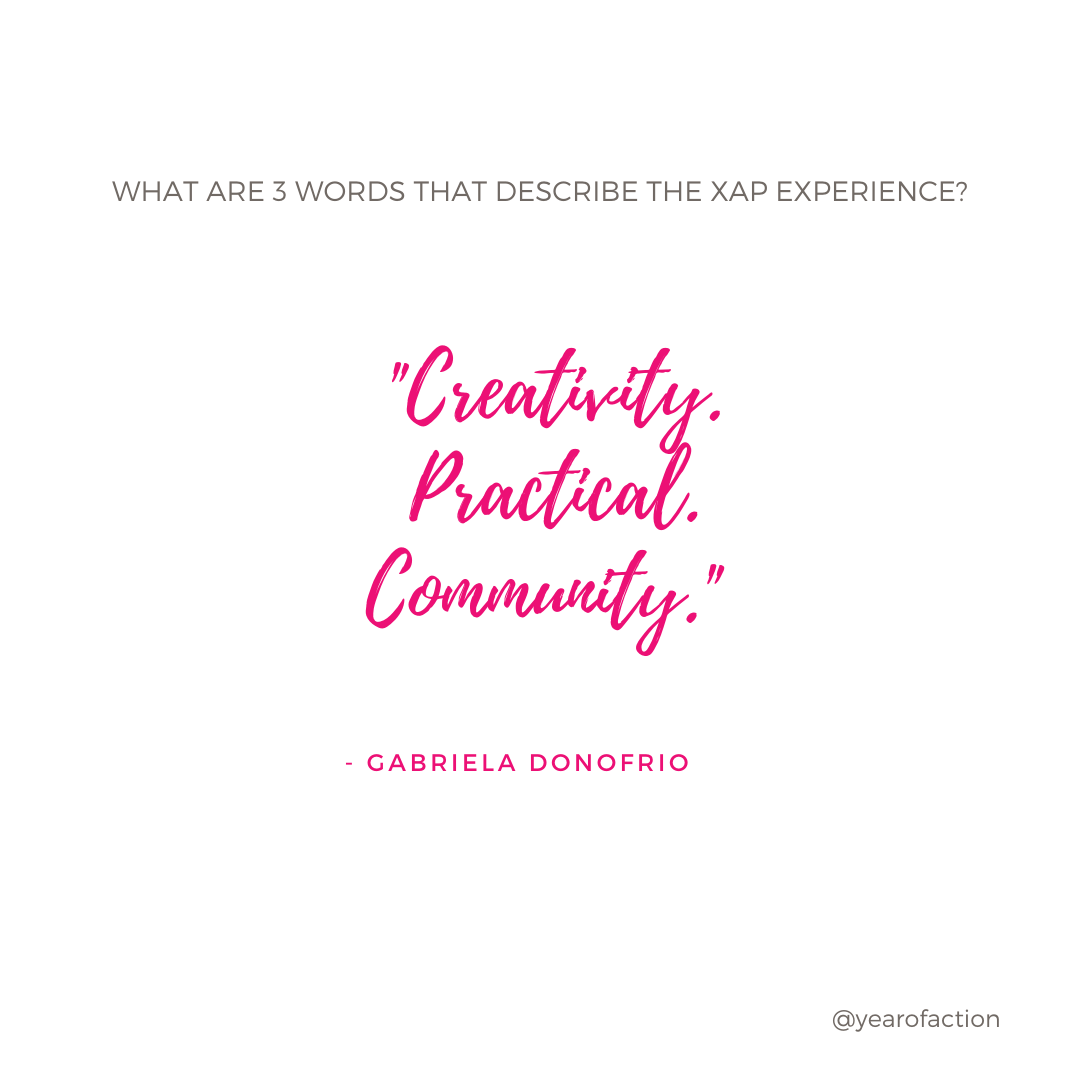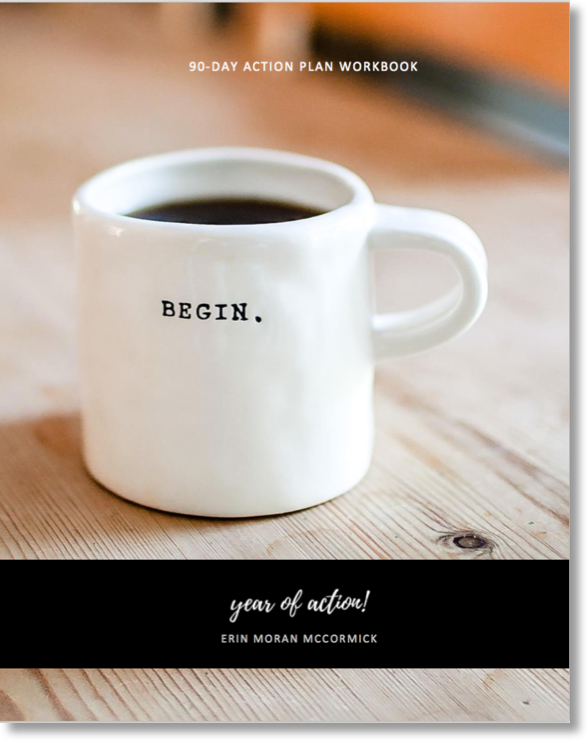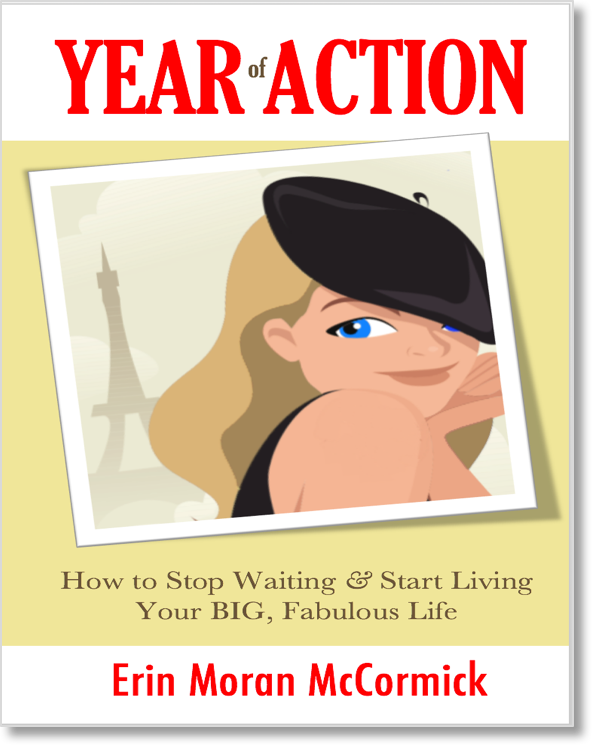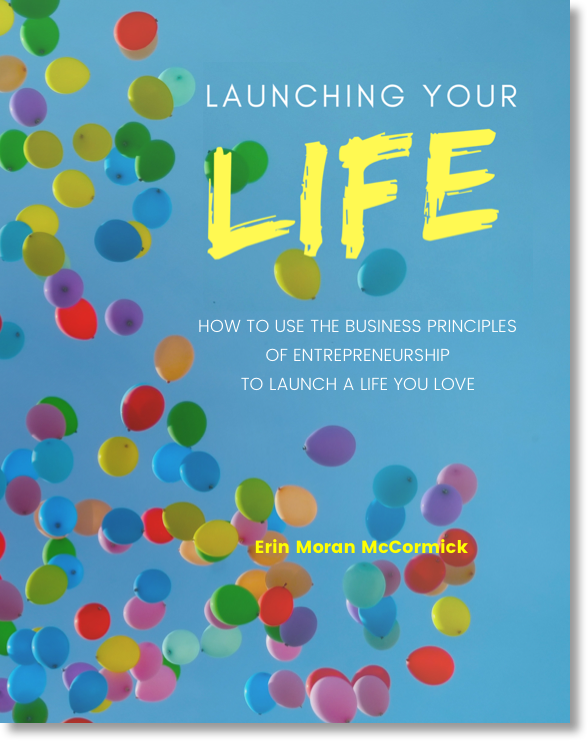 LOOKING FOR WAYS TO INSPIRE, EMPOWER & SUPPORT YOUR EMPLOYEES?
LET'S CONNECT.