We hear it all the time…
Managers want to develop their employees, but don't have time for all the personalized attention and constant feedback that their employees want.
Employees want to find more meaning and engagement in their work, but don't know what to do or where to start.
Plus, with the rapid pace of change, it's getting harder to keep up and find time to inspire, lead and grow successful teams. We can help.
We have action-based programs for the innovation economy.
We help supplement what companies are doing.  We teach the hard/soft skills for success today; making a manager's career development time with their employees more effective, efficient (and even enjoyable). 
QUICK START WORKSHOPS on topics such as: "I don't have time for daily feedback"; "Innovating for Success"; "What's Holding You Back in Business?" (90-minute, half day or full day interactive workshops)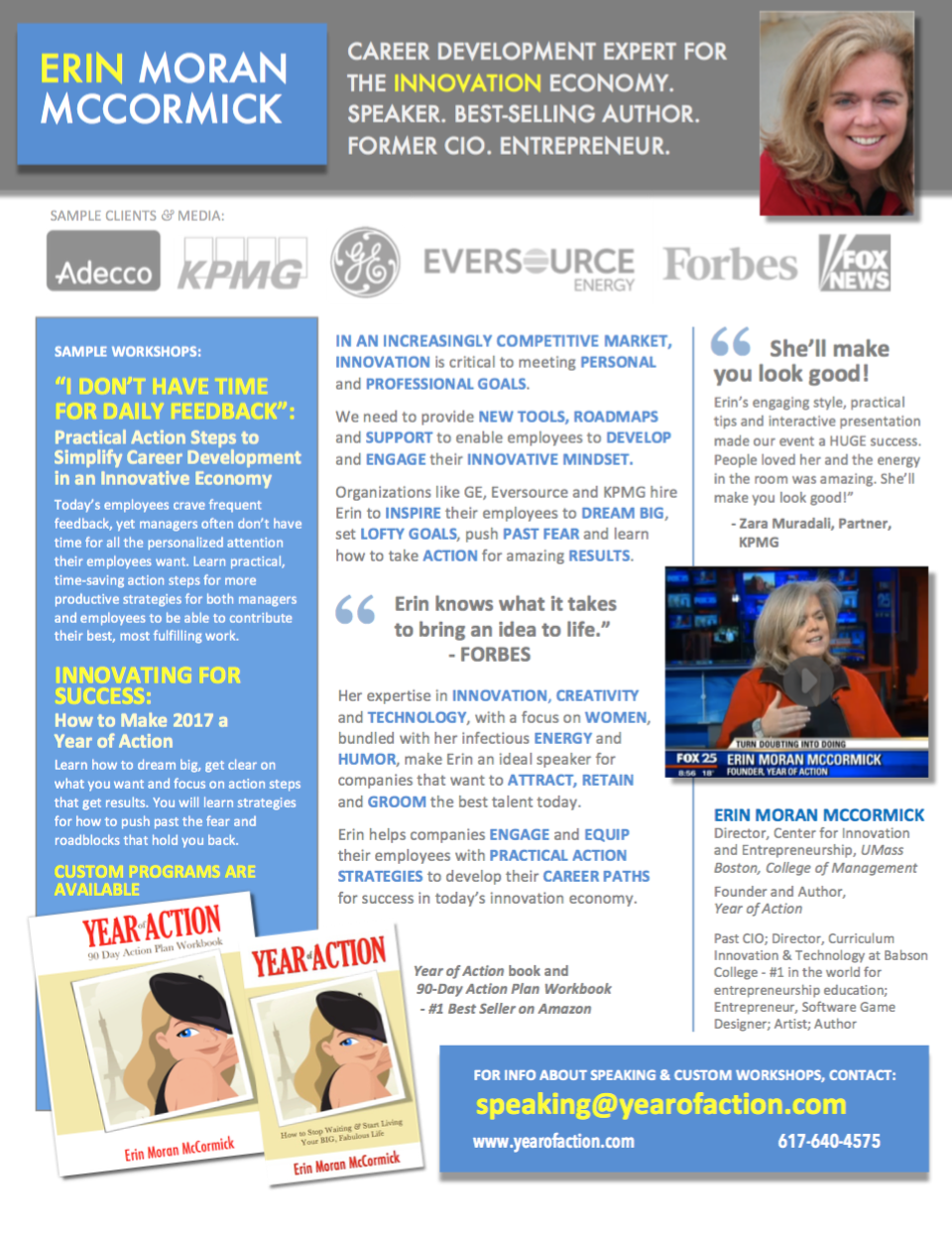 ---
---
LAUNCHING YOUR LIFE:
Using the principles for launching a successful business as a framework to help you launch a life you love.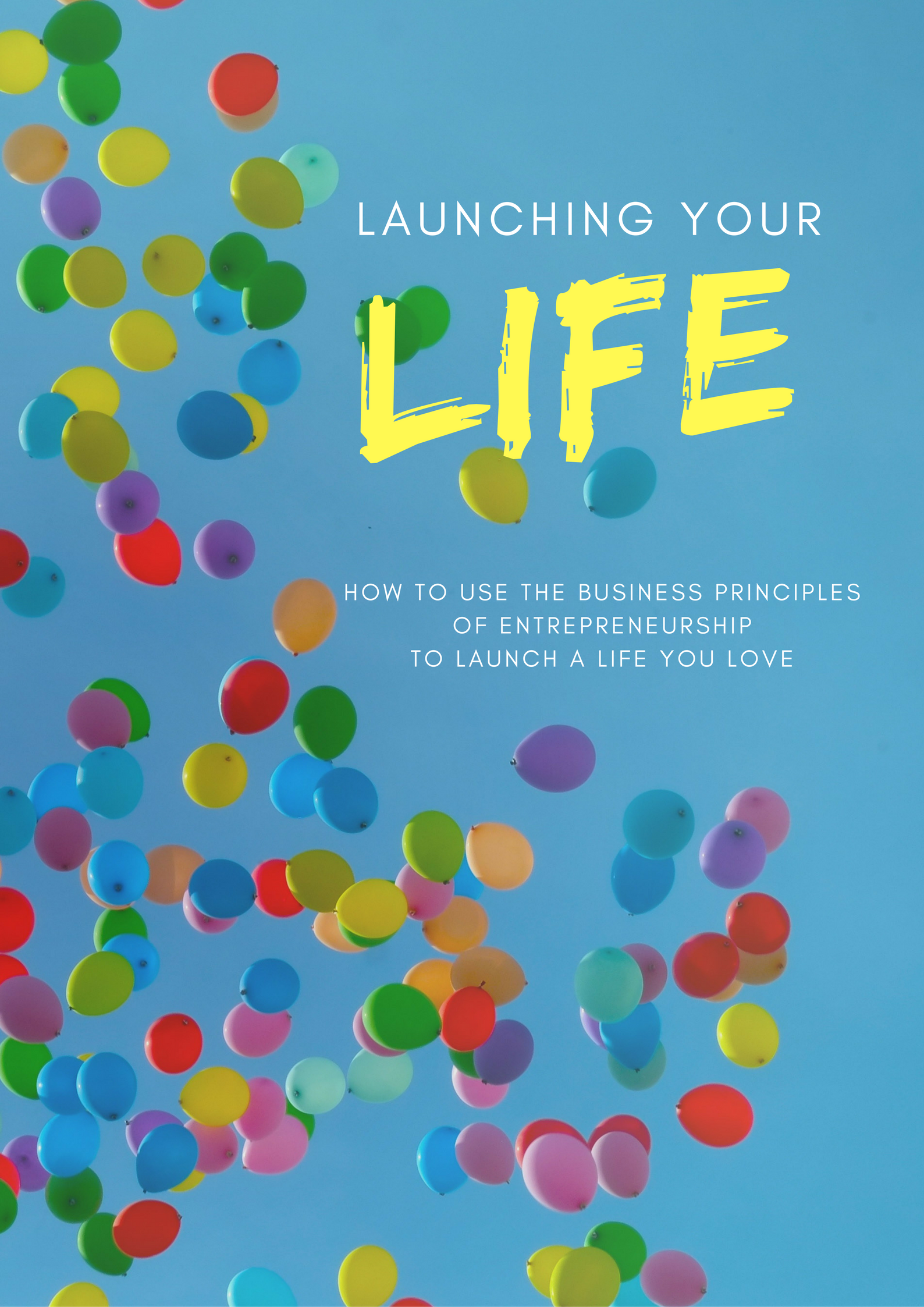 Director, Center for Innovation & Entrepreneurship, UMass Boston
Erin Moran McCormick, Creator and Faculty Director - Former CIO, Entrepreneur, Author. Speaking in Rio de Janeiro
Year of Action started out as a book to inspire people to take action in their lives.
#1 Best-Seller on Amazon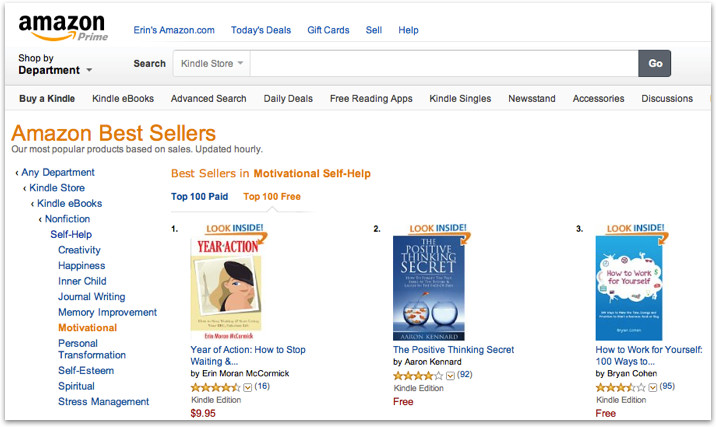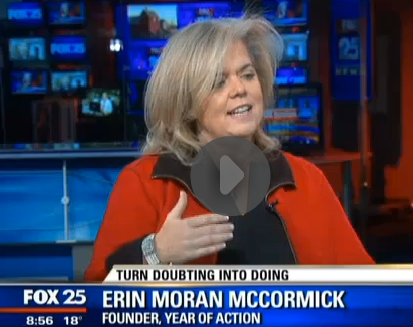 Erin Moran McCormick
Founder, Author, Year of Action
Director, Center for Innovation & Entrepreneurship,UMass Boston
Former CIO. Started three businesses. Former Director, Curriculum Innovation & Technology, Babson College – #1 in the world for entrepreneurship education
It has grown into a Career Development Firm that inspires, teaches and transforms people and organizations.
Our proven formula combines these three components that:
strengthen your

core

(

confidence, clarity

and

courage

) 
boost your 

business skills

 
develop your

personal roadmap

 and

action steps

 
We teach you how to push past roadblocks and turn fear into action for amazing results. 
We focus on programs that advance and transform women.   
"The timing is ripe for a program like this." - FORBES
Here's what our students say:
We help you get clear on your goals, get more confidence and push past the fears to do things you never thought you could do.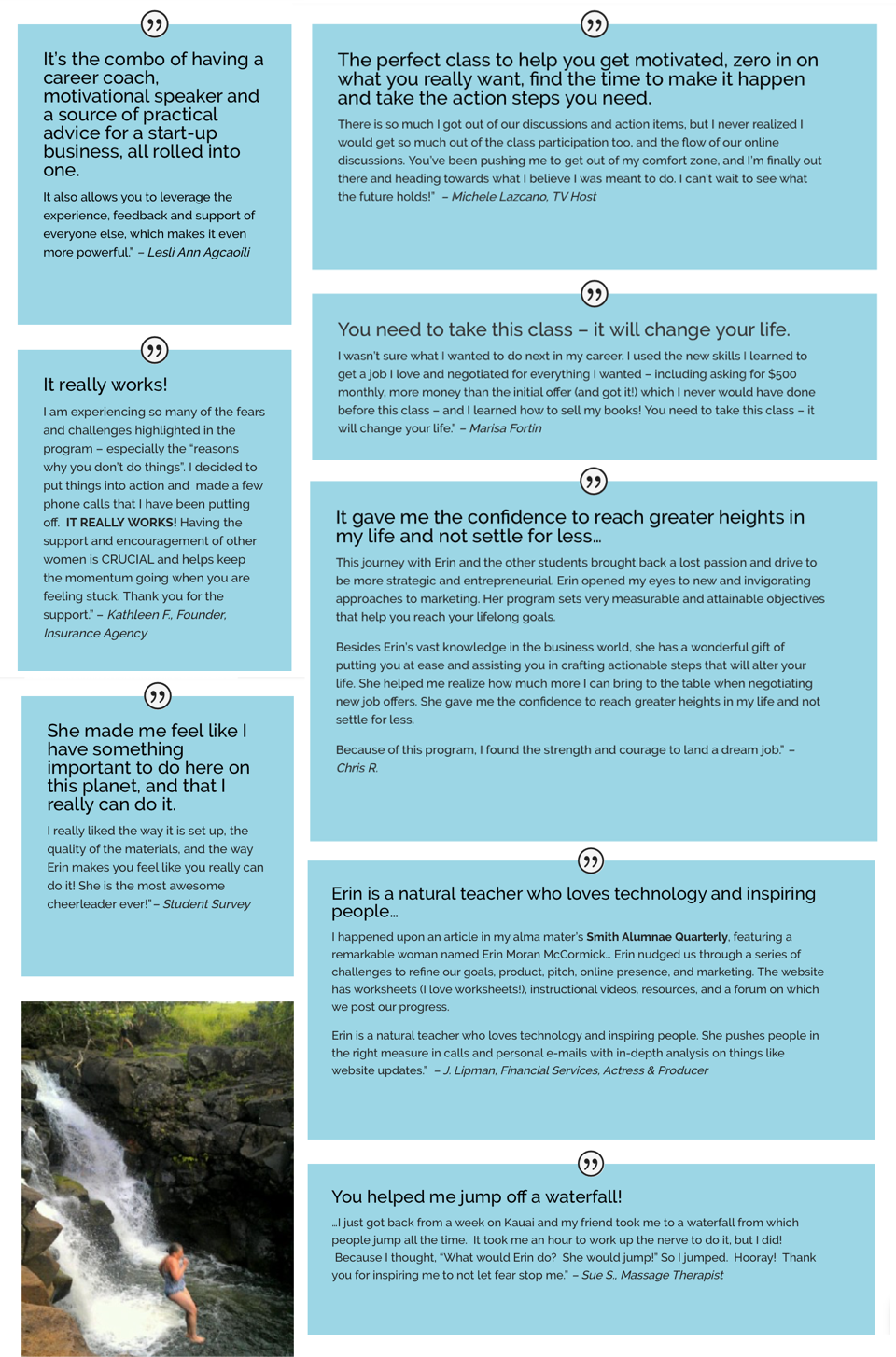 Students from diverse industries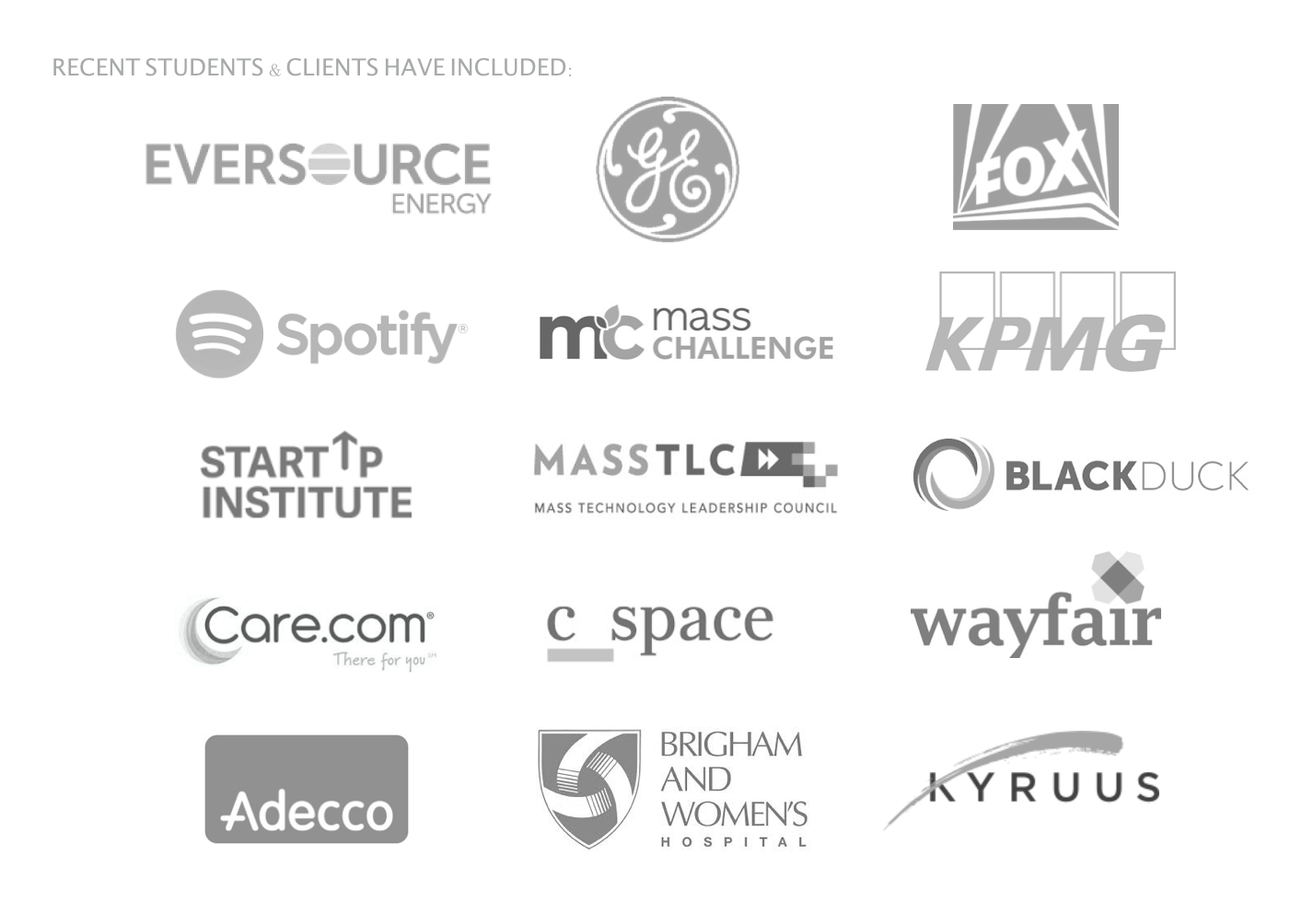 Come join us
Our Business Programs for Women Help You Become More Confident, Productive and in Control of Your Career