Step 1. Start here.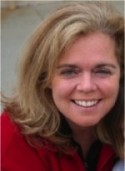 Created by former Director of Curriculum Innovation & Technology at Babson College – #1 in the world for entrepreneurship education
"I quit my job at 50. Wrote a book. Started a business I love. I'll teach you step-by-step how to do what YOU love – and make money."
Erin Moran McCormick, Founder & CEO
Step 2. Which one are you?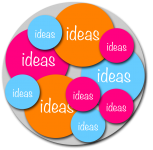 TOO many ideas
and you're running all over the place but not getting anywhere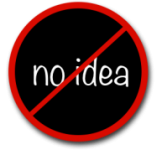 NO idea
what you want to do – and you're stuck and don't know how to get unstuck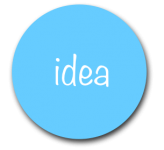 AN idea
of what you want – but you don't know what to do or where to start
We can help. Check out these sample Action Sheets: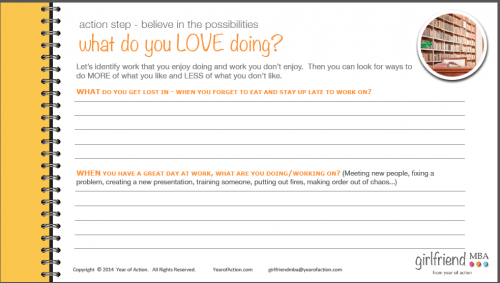 Click here for a print-friendly version

Learn how to turn ideas into action
Step 3. Take a peek at a Girlfriend MBA class
Listen in on a Girlfriend MBA class with "Guest Rockstar" Author & Marketing Guru,
SETH GODIN

Get the practical Business, Tech & Marketing Skills you need today – plus Action Steps for Results, with support from other amazing women.


Don't go it alone in business. Go to your girlfriends. Girlfriend MBA.
It's part Biz School + Personal Development + Girls Weekend.
See what others are saying: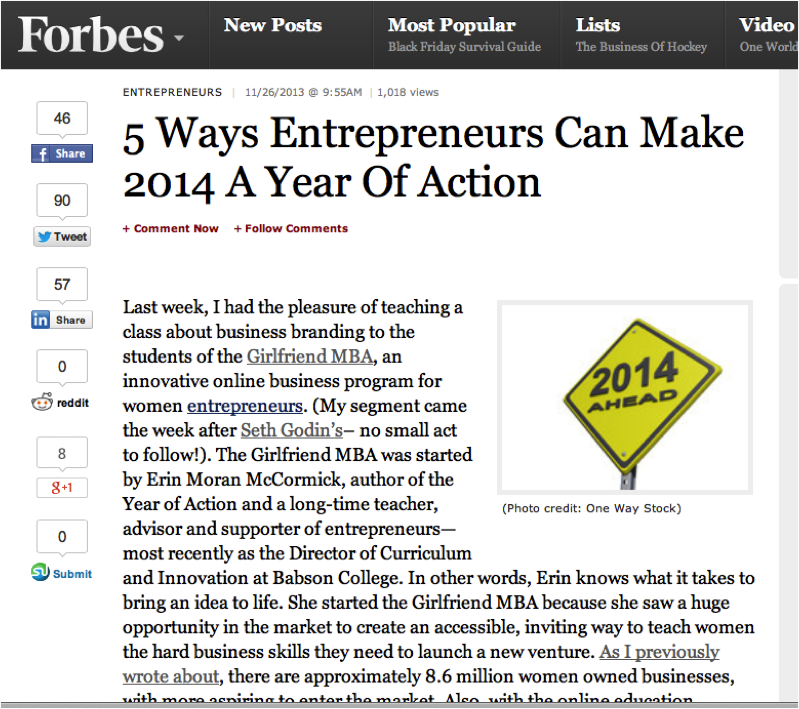 # 1 on Amazon – Year of Action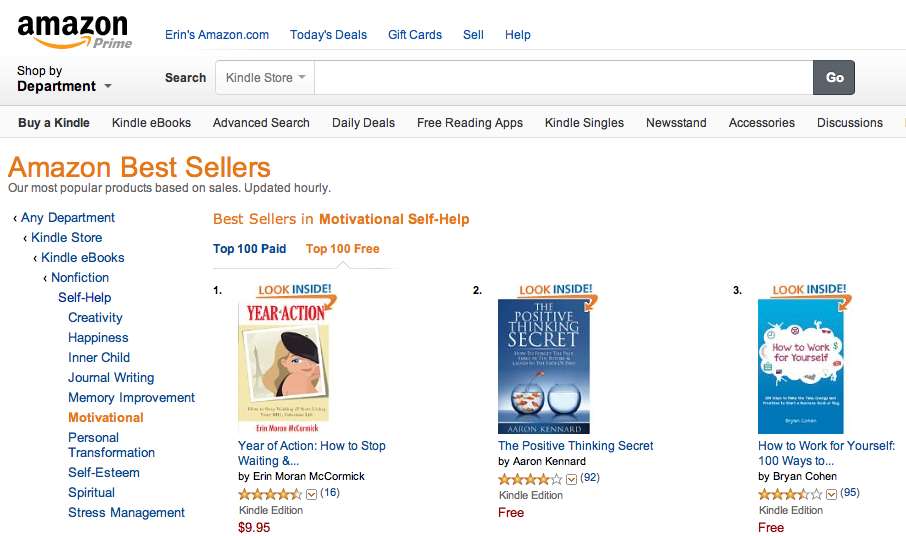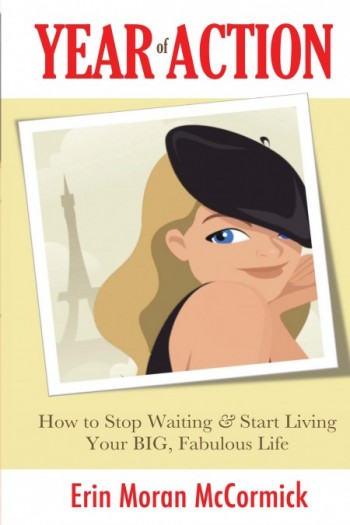 The timing is ripe for a program like this"…Forbes
Erin started the Girlfriend MBA to create an accessible, inviting way to teach women the hard business skills they need… Erin is a true specialist in building momentum to translate small steps into big action…" – Forbes
It gave me the confidence to reach greater heights in my life and not settle for less…opened my eyes to new and invigorating approaches to marketing…I found the strength and courage to land a dream job."
Chris R., California – Student in the Girlfriend MBA
She made me feel like I have something important to do here on this planet, and that I really can do it.
I really liked the way it is set up, the quality of the materials, and the way Erin makes you feel like you really can do it! She is the most awesome cheerleader ever!"
The Girlfriend MBA is a program that will teach you the skills you didn't get in your formal education.
It will teach the steps in marketing yourself, developing an entrepreneurial spirit, using technology as a tool for business, and potentially getting that manuscript published. It allows you to set personal goals, but to get help from the other participants. It's the best of both worlds – an individual focus with the group working together as well."
I have become more action-oriented,
and I've accomplished more at work. I've learned how to "comment", how to create a website, what a tweet consists of, and where my time is going. In addition to that, I learned that I'm not the only one out there struggling with change. I really liked the "office hours" and the work sheets. Finally, Erin, you have a great presence in the videos…you are encouraging, reassuring, and supportive."