I QUIT MY JOB ON MY 50th BIRTHDAY,
WROTE A BOOK AND STARTED A BUSINESS.
I know how it feels to doubt yourself. To feel overwhelmed.
To feel like you're working hard but just spinning your wheels.
To wonder if you're crazy – and if you can even do it.
You can.
I'm the new Director of the Entrepreneurship Center at UMass Boston
and I'm here to help – whether you're running a business,
running a department or running around trying to figure out what to do.
I can help you get focused, get past the fears and doubts
that hold you back and get the business, tech and
leadership skills you need to succeed today
– all taught in plain language.
You just need to decide…and start.
Start with our 90 Day Action Plan Workbook – FREE.
C'mon. Jump in and get the free plan.
It feels GREAT to get back in control.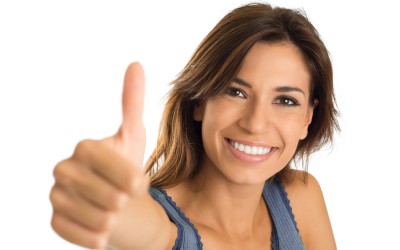 During the dot com era, I worked at one of those cool Internet Consulting Firms. It was like "Top Gun" for Geeks. We had the requisite pool table, free snacks and Razor scooters. We survived Y2K. I didn't stay there long, but one thing I do remember... read more
What would YOU do if you weren't afraid?
I quit my job on my 50th birthday, wrote a book and started a business I love.
(That's me "behind-the-scenes" at my first live TV interview!) It all seemed so impossible and terrifying at the time – and yet, these crazy big dreams keep coming true.
It's NOT about "up and quitting" your job – or about being selfish (or stupid!)
It's about consciously choosing to create the life you want to live.
It's about giving yourself permission to explore what makes you happy and what you want.
It's about believing in the possibilities and taking a small step, and then another one.
We can help YOU take action on your big dreams too.
Here's to YOUR Year of Action,

Erin Moran McCormick,
Founder & Author, Year of Action
Erin is a true specialist in building momentum to translate small steps into big action…
Erin knows what it takes to bring an idea to life. She created an accessible, inviting way to teach women the hard business skills they need… The timing is ripe for a program like this."
– FORBES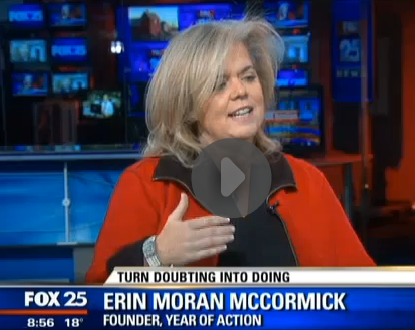 Speaking in Rio de Janeiro
Awarded the Key to the City