Want to be UNSTOPPABLE in 2015? We'll teach you how.
ACTION B-SCHOOL: New, Action-Based Business Programs that Get Results - and Laughs!
ACTION B-SCHOOL: It's the new MBA
M - MINDSET for success, B - BOOST your biz skills, A - ACTION for results
MINDSET
It starts with a positive mindset and attitude. We help you develop your confidence and an innovative and entrepreneurial mindset to see and solve problems.  We help you set big goals and give you the skills, support and action steps to get there.
B

OOST YOUR SKILLS
We take the intimidation out of business education. We teach the biz, tech & marketing skills you need to succeed today – in plain language.  Technology is changing all the time. We help you learn how to stay current, without feeling overwhelmed with all the changes.
A

CTION
Talking is fine, but you have to get out there and act. Do something. Meet with customers. Make a pitch. Create a prototype. We help you break down big goals into small action steps for results. Put the learning into practice.  Find ways to collaborate.  It's all about ACTION!
NEW – Pamper & Profit Weekend
Less stress – more profit.
Tell me more…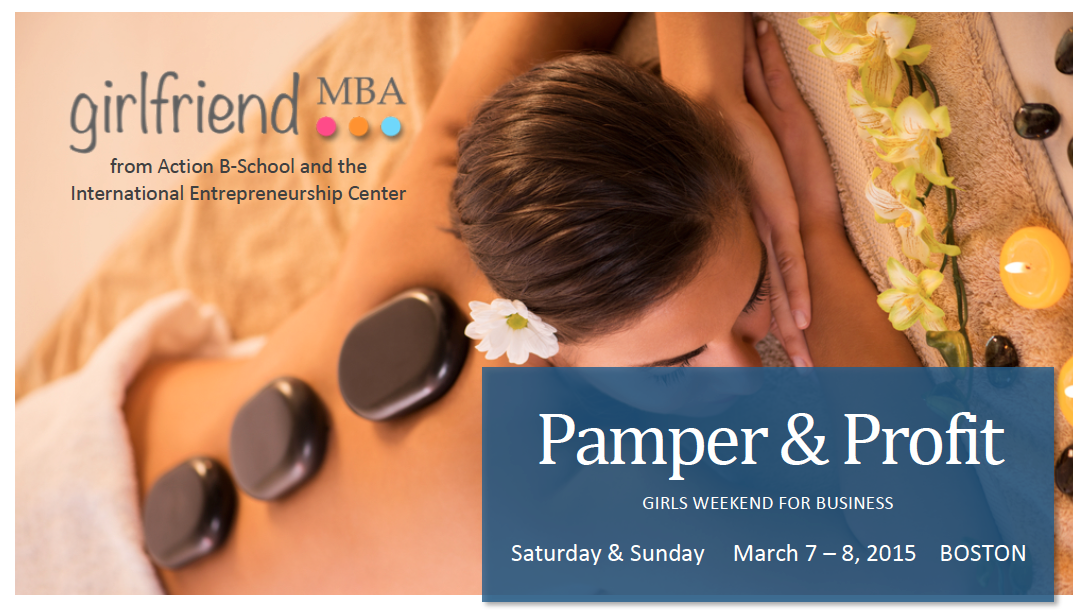 Sign in to get instant access to our Action Starter Kit – FREE.   Plus, you'll be the first to know when our Registration opens for Action B-School.
I quit my job on my 50th birthday, wrote a book and started a business.
You can get anything you want. You don't have to have all the answers, you just have to start. We'll teach you the rest. Action B-School