ACTION B-SCHOOL:
The Safety Net for Your "Leap of Faith"

PRACTICAL SKILLS FOR IMPOSSIBLE DREAMS
"It's kind of fun to do the impossible."
- WALT DISNEY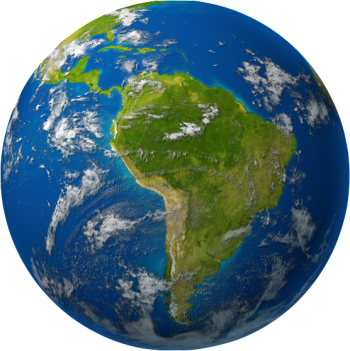 IT'S A NEW WORLD 
You need to unleash your inner entrepreneur
Technology and the speed of innovation have changed everything. Netflix, Airbnb, Khan Academy and Uber are just the beginning. Organizations that don't innovate and reinvent themselves are going out of business.
To succeed today you need to learn how to SEE and SOLVE problems in new ways. Whether you are working at your kitchen table or at a Fortune 500, you need to develop an entrepreneurial and innovative mindset.
The BAD NEWS: Change is hard. And scary. It's tough to bring something new to life.
The GOOD NEWS: Change is our specialty. We can help.
MEET ERIN
Founder, Year of Action. Creator of Action B-School and Girlfriend MBA.
Former CEO. CIO. Director, Curriculum Innovation & Technology
at Babson College – #1 in the world for entrepreneurship education.
Partner, International Entrepreneurship Center. Director, Global Education.
Started 3 companies. 50+ product launches.
Art & Psychology Major. Mother of two.
Quit her job on her 50th birthday, wrote a book, started a business.
MISSION: To Inspire Others to Turn Fear Into Action.
To Make a Difference.  Make a Living.  Make it Home for Dinner.
Erin Moran McCormick
Founder, Year of Action
Creator of Action B-School and Girlfriend MBA
Tired of working hard but not getting anywhere?

Not making the impact or income you deserve?

Ever feel like you want more – but not sure what that is or where to start?

Like you're stuck and want a jumpstart?

That you are going it alone?
How would you feel…
to do work you love?

to write a book, start a business, ask for a promotion, run a big project?

to make the income you deserve?

to add real value to the world and make a difference?

to be confident and "own the room", or meeting or stage?

to have a flexible schedule?

to dream big and make it happen?
You can.  We can help.
"Everything you want
is on the other side
of fear."
– Jack Canfield
We can help you get there.
(Girlfriend MBA student jumping off a waterfall in Hawaii)
What would YOU do if you weren't afraid?
I quit my job on my 50th birthday, wrote a book and started a business I love.
(That's me "behind-the-scenes" at my first live TV interview!) It all seemed so impossible and terrifying at the time – and yet, these crazy big dreams keep coming true.
It's NOT about "up and quitting" your job – or about being selfish (or stupid!)
It's about consciously choosing to create the life you want to live.
It's about giving yourself permission to explore what makes you happy and what you want.
It's about believing in the possibilities and taking a small step, and then another one.
We can help YOU take action on your big dreams too.
Here's to YOUR Year of Action,

Erin Moran McCormick,
Founder & Author, Year of Action
Erin is a true specialist in building momentum to translate small steps into big action…
Erin knows what it takes to bring an idea to life. She created the Girlfriend MBA as an accessible, inviting way to teach women the hard business skills they need… The timing is ripe for a program like this."
– FORBES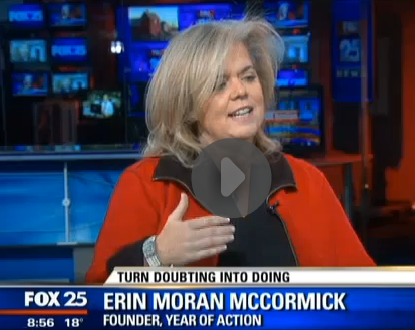 Speaking in Rio de Janeiro
Awarded the Key to the City
Shake up your life - Girlfriend MBA
A new kind of business program for women from Action B-School. It's the new MBA: MINDSET, BOOST & ACTION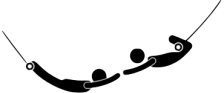 MINDSET
It all starts with your mindset. We get you out of your comfort zone. You'll learn how to push past fears and doubts that hold you back, believe in the possibilities, set big goals and kick your confidence through the roof! It's about developing your mindset for success.
(President Club Members go even further and do things they've never dreamed of – like flying on a trapeze, doing improv or singing on stage.)
BOOST
Next, we boost your skills. We assess where you are and teach you practical skills you need to succeed today. There's no Business School intimidation. It's all taught in plain language; like having coffee with girlfriends.
It's a safe place to ask questions like: "What do I do with all those hashtags?" or "How do I speak up in meetings or negotiate better?" Plus, you'll create an action plan to reach your goals.

ACTION!
It's time to ACT.  It's not about just reading or watching. It's about DOING. Talk with customers. Create a prototype. Make a pitch. Write a draft. Make a call. Put the learning into practice.
You'll have the confidence, the skills and the steps to turn your goals into reality. Plus, you'll have a supportive group to keep you accountable, motivated and taking action.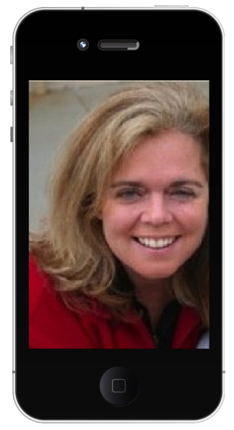 Check out the Girlfriend MBA program from Action B-School.
It gave me the confidence to reach greater heights in my life and not settle for less… I found the strength and courage to land a dream job.
Besides Erin's vast knowledge in the business world, she has a wonderful gift of putting you at ease and assisting you in crafting actionable steps that will alter your life. She helped me realize how much more I can bring to the table when negotiating new job offers. She gave me the confidence to reach greater heights in my life and not settle for less. Because of the Girlfriend MBA, I found the strength and courage to land a dream job." – Chris R.
It made me feel like I have something important to do here on this planet, and that I really can do it.
I really liked the way it is set up, the quality of the materials, and the way Erin makes you feel like you really can do it! She is the most awesome cheerleader ever! She really made me feel like I have something important to do here on this planet, and that I really can do it."  – Student Survey
It really works!
I am experiencing so many of the fears and challenges highlighted in the program – especially the "reasons why you don't do things". I decided to put things into action and made a few phone calls that I have been putting off. IT REALLY WORKS! Having the support and encouragement of other women is CRUCIAL and helps keep the momentum going when you are feeling stuck. Thank you for the support." – Kathleen F., Founder, Insurance Agency
It's the combo of having a career coach, motivational speaker and a source of practical advice for a start-up business, all rolled into one.
It also allows you to leverage the experience, feedback and support of everyone else, which makes it even more powerful." – Lesli Ann Agcaoili, Girlfriend MBA student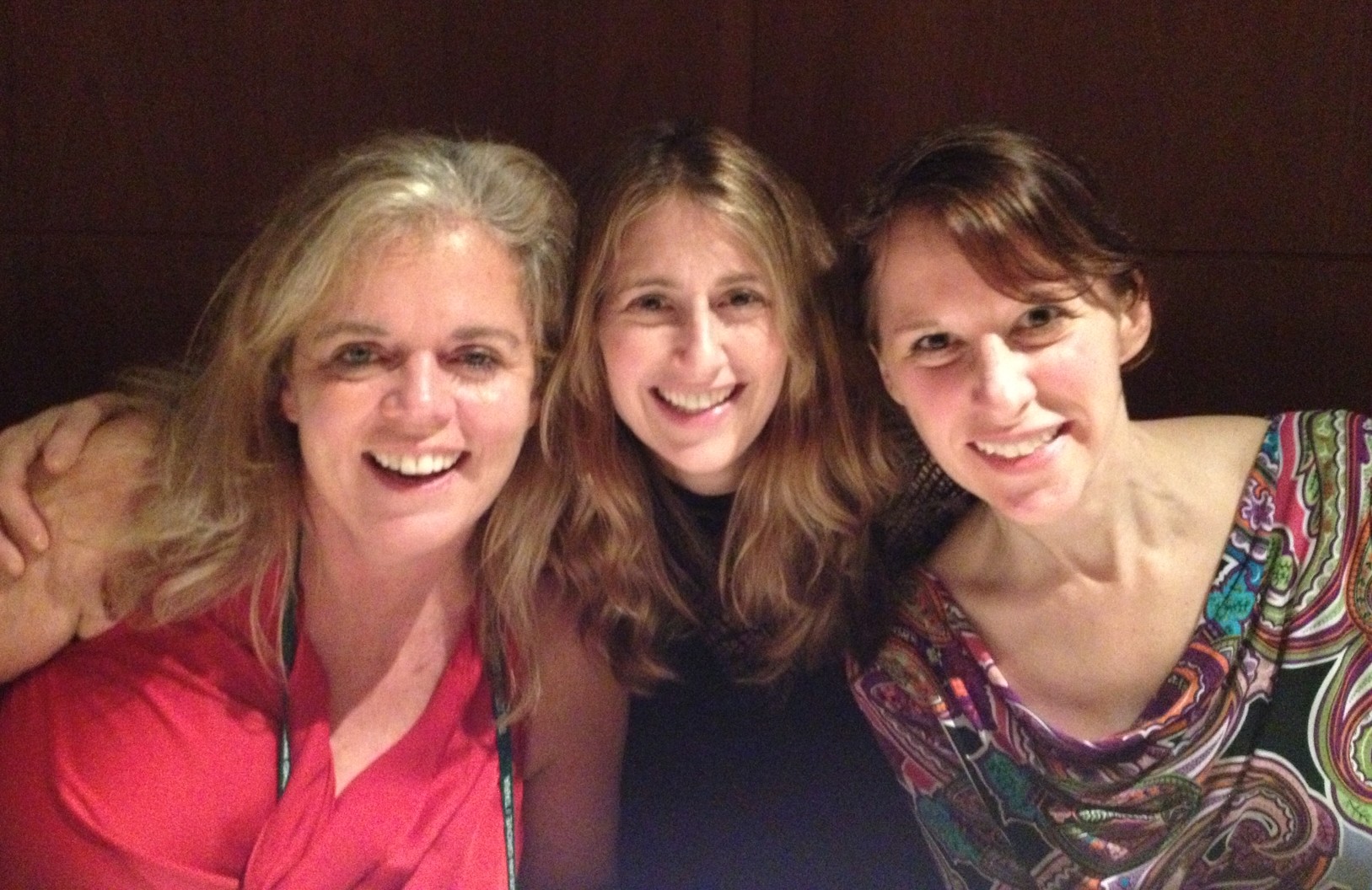 Want to live a BIG life? You just need to decide - and take a step.
We believe YOU are here in this world to do something special.
To be happy.
To make a DIFFERENCE, make a LIVING and  make it HOME FOR DINNER.
To stop waiting and start living your BIG, fabulous life.
We can help.
We help you uncover your talents and dreams, push you out of your comfort zone and inspire you to take action to turn dreams into reality. We have programs that blend your personal desires with practical business skills and the support you need to succeed.
Let's get started. You can do this.  Take the first step.