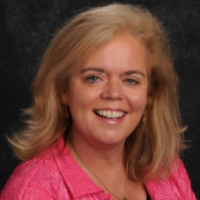 Erin McCormick
CEO, Year of Action, Author, Board Member, Innovation Director
Erin is CEO, Year of Action, a leadership development firm that helps companies boost their innovation and inclusion. She inspires employees to be more innovative, confident and successful at work and in life – and provides a toolkit and framework for how to take action and get results.
An art and psychology grad from Smith College, Erin started her career designing computer software games and worked at a number of tech startups; working her way up to CIO for two companies and starting three companies. She was the former Dir, Curriculum Innovation & Technology Group at Babson College – #1 in the world for entrepreneurship education and was Dir, Center for Innovation & Entrepreneurship at UMass Boston where her focus was on advancing women and people of color. Erin was also a Partner at the International Entrepreneurship Center where she developed global programs, ranging from teaching entrepreneurship to students in the favelas in Sao Paulo to partnering with top business schools to create exec ed programs.
Her clients include Comcast, GE, KPMG, Spotify, Tesla, Wayfair, Amadeus and more and she has been featured in FORBES, FOXTV and BostInno. She has written two books: Year of Action and Launching Your Life: How to use the business principles of entrepreneurship to launch a life you love. 
Erin has served on a number of non-profit boards, started "The A-Team" which has raised over $500,000 for The Jimmy Fund/Dana Farber Cancer Institute and was honored as a Distinguished Alumni from the Worcester Public Schools and awarded a Key to the City.