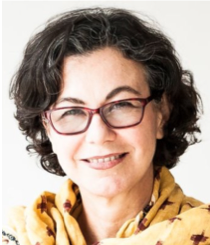 Cibele Salviatto
Entrepreneur, Consciousness & Sustainability Coach
Cibele Salviatto is a speaker, integral coach and sustainability consultant who draws on her many years of experience at major multinational firms to help organizations transform their cultures and to help leaders within those organizations become dynamic and effective change agents.
With a disarming manner and a unique gift of persuasion, Cibele inspires leaders to face their shortcomings, engage in self-discovery and reach for a higher purpose.
Since 2001, Cibele has been a professional consultant in corporate sustainability issues. In Brazil, she worked with large multinational corporations such as Natura, Basf, Alcoa and Fibra, promoting cultural change within these organizations, developing processes for engagement with stakeholders and supporting strategic planning with a sustainable approach.
As a Professional Integral Coach, a certified Pathwork Helper and a Self-Therapist, Cibele developed a concept called "Sustainability from Within". This is a program aimed at change agents, people that have a calling to change the world: social, political or economic activists, pacifists, environmentalists, sustainability, green professionals or any one of us who think our world should be a fairer, healthier, happier and a more peaceful place to live. Cibele is an inspirational speaker for people and organizations seeking cultural alignment and a sustainable future.