Welcome to the Year of Action family.
Thank you so much for being here. You're on your way to living YOUR Year of Action.
I quit my job at 50. Wrote a book. Created a business I love. I can teach you to do what you love too.
I went from being exhausted, stressed out and struggling – to living a life I love and following my dream – and making money too. Things that seemed totally out of reach at first, are happening every day. I want to show you how I did it and help you do it too.
You can get anything you want.
It's not magic. It's momentum. It's learning how to take small steps and get big results. Take a peek at our Stuck to Start Action Starter Kit below to get you started right away.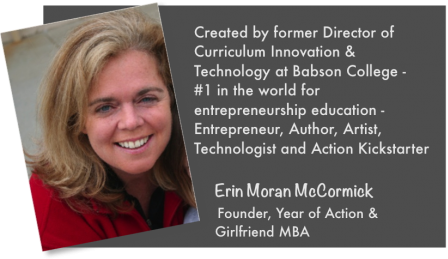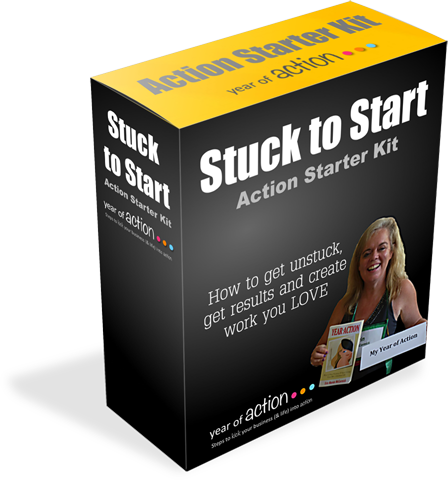 ACTION STARTER KIT:
Stuck to Start
In this Action Starter Kit, we work on imagining the possibilities, dreaming big and identifying goals to work on. We help you push past the fears and doubts and get focused, get a plan and get going – and keep going. Take a peek below at some samples – and stay subscribed to receive more videos and training.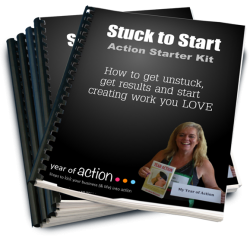 Thanks for being here and here's to YOUR Year of Action.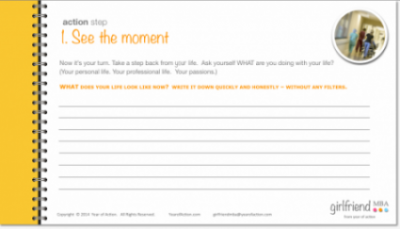 Click on the image to fill out the sheets directly on your computer. NOTE: Do a quick test and make sure you can save your work on your computer. (There are directions below to help you.)
CLICK HERE if you want to PRINT out the sheets – with notepad lines.
DIRECTIONS TO SAVE YOUR ACTION SHEETS:

Most computers are set-up to open a PDF in Adobe PREVIEW – which only lets you PREVIEW the file and doesn't let you save your work.

But if you use the free ADOBE READER program, you CAN save your work. Click here to get the free ADOBE READER.

TO SAVE YOUR DATA:

1. Click on the Action Sheet but BEFORE you type in anything in the sheet, SAVE it to your computer.

2. Open ADOBE READER and open the file you just saved. Type in your info and now you will be able to save it using Adobe Reader.

3. For the future, you can have Adobe Reader open the file automatically by making it the default for your pdf files. To do this on the MAC, click here. For the PC, click here.