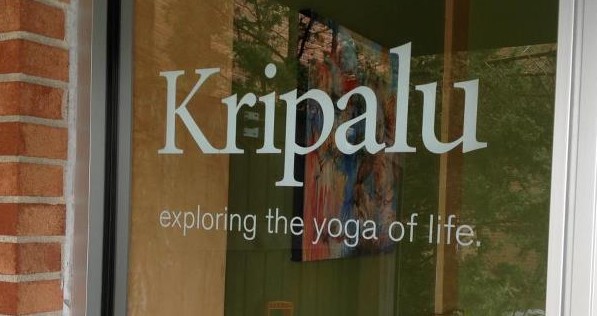 Last week I was out at the beautiful and peaceful Kripalu Center in Stockbridge, MA.  I am working on a project with them and they had me stay out there for a couple of days. I got there after a week of long, jampacked days and running around. I was looking forward to having a little time to myself. It was amazing to be sitting in my room, all alone.  I didn't have to be anywhere. I didn't have a meeting to go to.  I was just there – in the moment.
It was quiet. Completely quiet. Too quiet.
Then it hit me.  It is strange, almost uncomfortable, to sit in total silence. I suddenly realized what Darion felt like…
Usually we are a family of four, but for the last eight years we have been a family of five in the summer. We have a young boy, Darion, from New York City who comes to stay with us from the Fresh Air Fund. It has been an amazing experience.
One year we rented a beautiful beach house right on the water. It was so peaceful and secluded. I thought Darion would be so happy. He would have his own room for the first time ever. This will be great.
It wasn't.
The kids were fighting. He and my son were at each other. I couldn't figure out what was going on. They usually got along so well and now they were arguing about the rooms? Then it hit me. He didn't want his own room. It was too quiet – too out of the ordinary and uncomfortable.
I came up with an excuse for the boys to share a room and the fighting stopped.
It takes some getting used to (and work) to be in total silence. To turn everything off. To hear yourself breathe. To have NO outside distractions. No electronics. No friends or family around. No noise at all.
I can't remember a time where there was no noise.  No ticking clock.  No background music or TV.  No traffic.  No kids.  No anything.
I found myself taking lots of deep breaths. I relaxed. I didn't have to rush around. I could think.
The morning breakfast at Kripalu is a Silent Breakfast.  As in silent.  No talking.  At all.  No "excuse me".  No "please pass the salt".  Nothing.
When was the last time you were in a room with hundreds of people and heard nothing?  NO talking.  TOTAL silence. (Uh, never!)
I drank ginger root tea (they don't have coffee) and instead of milk, I tried organic guava nectar in my tea. Word of caution – organic guava nectar is hot. (Who knew?) I ate omega-3 cage free eggs. I took a 3 hour (yes 3 hour) Yoga Nidra class. (I had no idea what Yoga Nidra was.) It was fabulous. I felt recharged and full of energy and full of peace.
Yes – I know – this is a luxury that most of us don't have. The only time we ever get a break is at 2:00 in the morning when we can't sleep. It's not that.
It is about taking steps to figure out how to take a step back from your life a little. It is worth trying (and possible) to get a little silence and stillness in our lives.  There is something very therapeutic about it.  And it doesn't have to be just at a retreat center either.  (Although, if you have the chance to go to Kripalu, take it!) But, you can start by doing this on your own.
Over this past year I have been getting up earlier than my kids. It is very calming to start the day with a few moments to myself before the craziness begins. It doesn't take much. Even just taking ten minutes in the morning and turning off all the distractions and taking some deep breaths can do wonders.  (You can shut your eyes right now and take 3 long, deep breaths.  Go ahead.  Try it. No really, try it. Take 3 big, deep breaths. Doesn't that feel good?)
What I found, sitting in my quiet little dorm-like room at Kripalu in the silence, is that there is no hiding. There is clarity in the quiet. You find your inner voice coming to the surface. Thinking about what's really going on in your life.
For me, there's a craziness in not having a "real job". Having a family. Being a new author in the middle of a book launch and book signings. Starting a new business. Doing consulting projects. But what I realized, in all the silence, was that I am hearing myself for the first time in a long time – and I am happy.
None of it is easy. But if you take the time to stop the noise – even for a few minutes – it will be so worth it. You will really start hearing and that's the first step in realizing what you want, what you need to do and then you can figure out how to get there.  But take the first step and do nothing – and listen to what you will start to hear in the silence.
Thanks for being here and here's to YOUR Year of Action,

It's nice to share