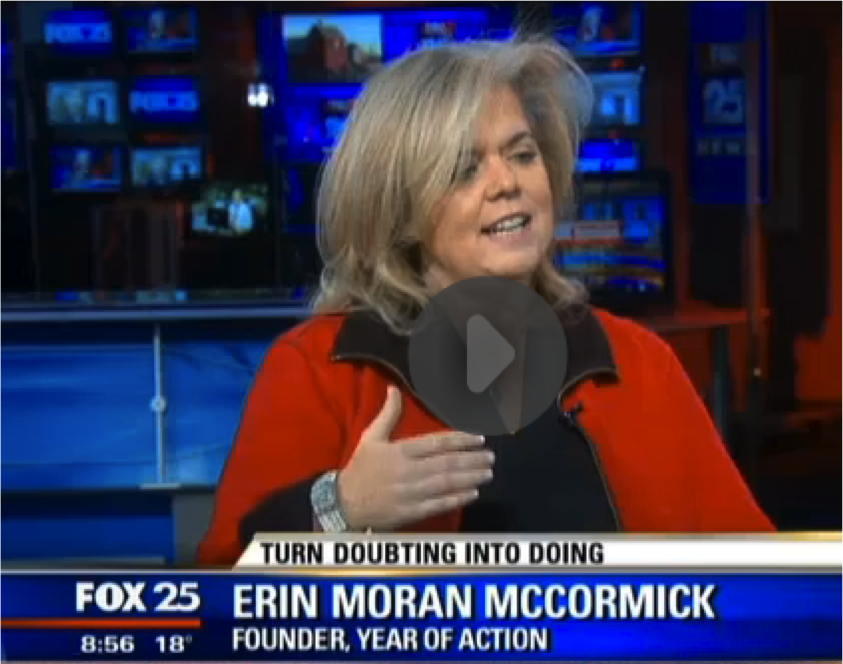 PRACTICAL ACTION STEPS FOR A MORE INCLUSIVE, INNOVATIVE, RESULTS-DRIVEN WORKFORCE 
Former CIO. Innovation Director. Entrepreneur. Software Game Designer. Educator. Author.
I'll give you tools to dream big, take action and feel inspired and empowered – PLUS, learn practical skills to add more value to the bottom line.
"She'll make you look good." - KPMG

Want to motivate and inspire your team?
Interactive sessions that help you create an engaged, innovative, results-driven culture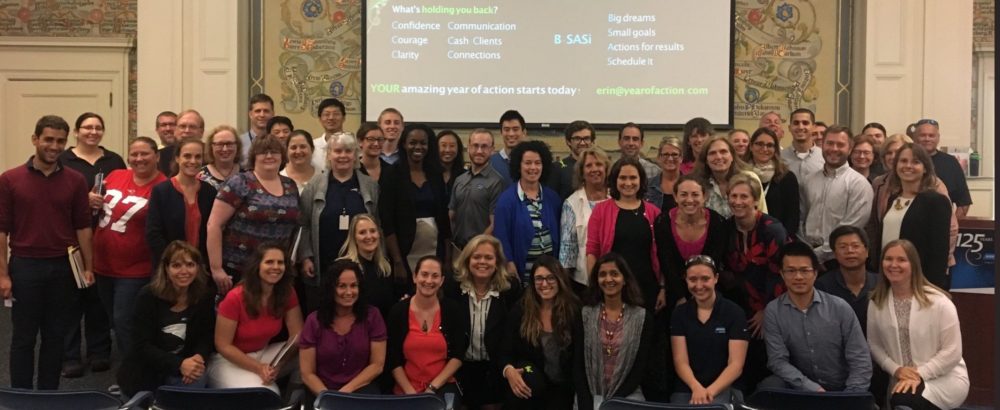 Perfect for Employee Resource Groups and Professional Development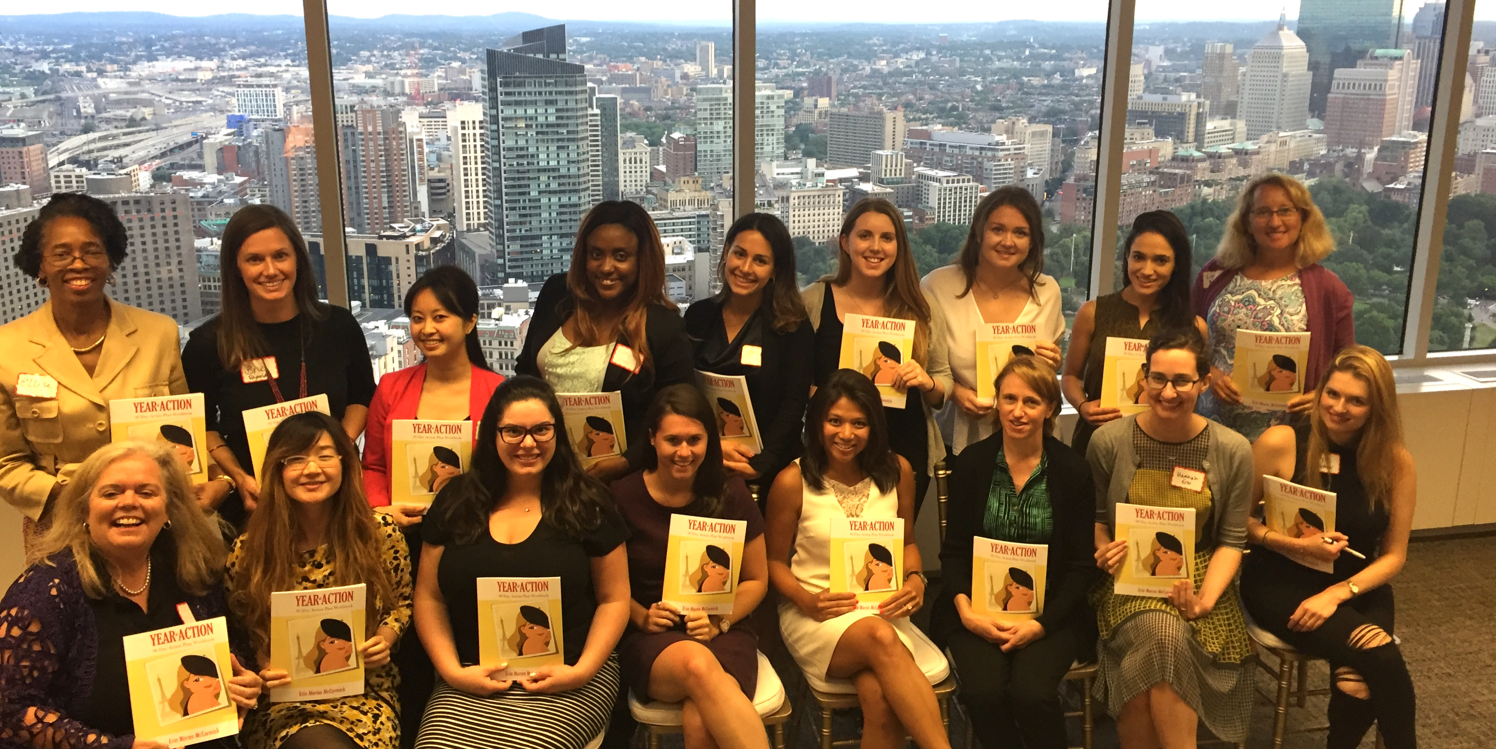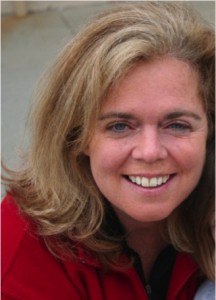 ERIN MORAN MCCORMICK
In an increasingly competitive market, innovation is critical to meeting personal and professional goals.
We need new tools, roadmaps and support to enable employees to develop and engage their innovative mindset. 
Forward-thinking organizations hire Erin to inspire their employees to dream big, set lofty goals, push past fear and learn how to take action and get results.
Erin teaches practical strategies that employees can do on their own to expedite career conversations, jumpstart creative-problem solving, gain support for innovative ideas and learn the steps for how to launch something new.
People leave inspired to take action with a toolkit that gets results.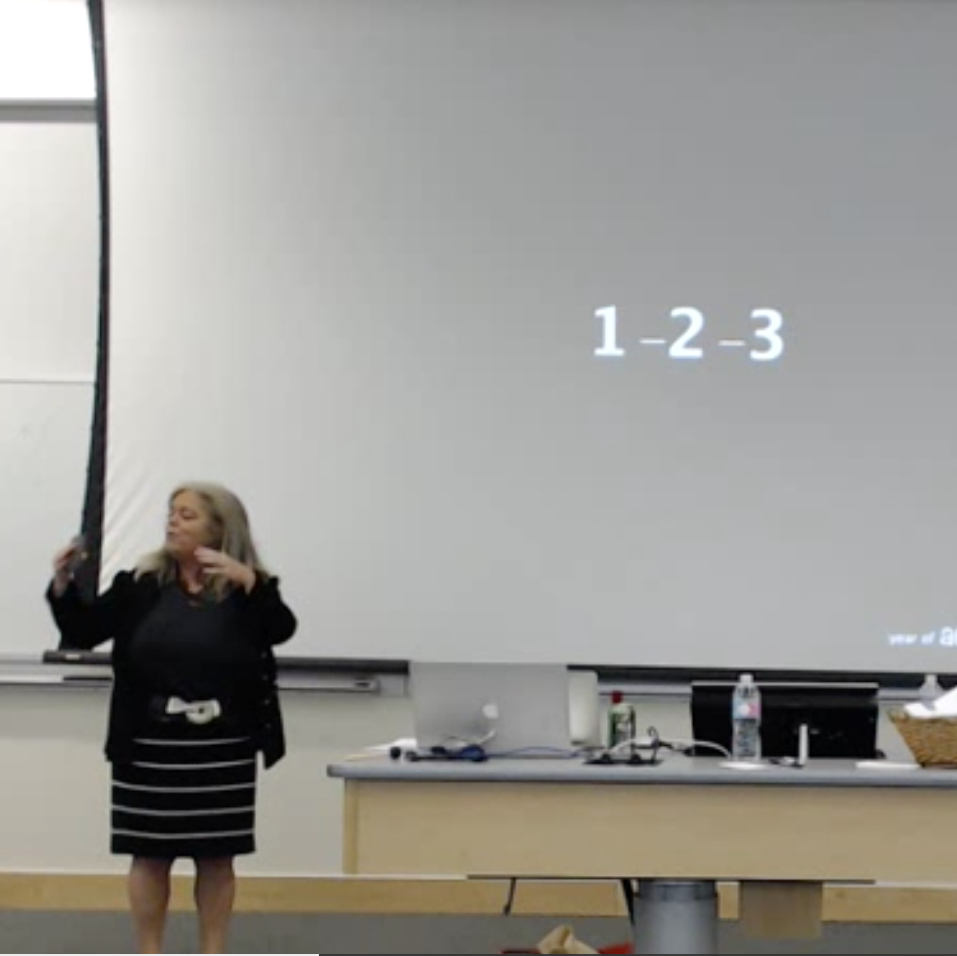 Speaking at MIT Sloan School of Management
CREATING A MORE INCLUSIVE, INNOVATIVE, RESULTS-DRIVEN WORKFORCE
Erin's expertise in entrepreneurship education – with a focus on women – along with her technology and creative background, and bundled with her infectious energy, humor and enthusiasm, make her an ideal speaker for companies who want to lead the way in creating a more inclusive, innovative and results-driven workforce.
Workshop for all levels
Innovate for Success
The New Playbook to Do Your Best Work and Succeed in a Disruptive Economy
"What got you here, won't get you there."  Success today requires new skills and new perspectives. It requires creating a "new playbook". But how do you create a culture of innovation, when we're all so busy trying to get our day-to-day work done? Learn how to develop an innovative mindset for success, identify new opportunities and see things from new perspectives. You'll learn how to creatively solve problems, find new ways to add value and set big goals (and make them happen). Learn how to bring a new idea to life (with limited resources) and "new plays" to get you started.
THE NEW PLAYBOOK TO DO YOUR BEST WORK AND SUCCEED IN AN INNOVATION ECONOMY: 
Practical strategies for innovative thinking, creative problem-solving, communication and collaboration;
For all levels
Workshop for all levels
Develop Your Entrepreneurial Mindset
How to creatively solve problems and get support to bring new ideas to life 
Organizations today depend on their employees to see opportunities to innovate. But how do you bring creative ideas to life and get the support you need – without the fear of failure holding you back? This interactive session will teach you how to pitch like a pro, get support for your idea and motivate your audience to take action. You'll learn how to turn complex data into a compelling story. Learn strategies that successful entrepreneurs use – whether you're "pitching" to your team, your boss, your board of directors or giving a presentation in front of thousands. Learn the do's and don'ts for success – with practical examples, toolset and blueprint to follow.
CREATIVELY SOLVE PROBLEMS AND GET SUPPORT TO BRING NEW IDEAS TO LIFE:
Learn practical strategies to create and deliver a business case, turn data into stories and motivate your audience to take action.
For all levels.
Workshop for Women
What's Holding Women Back?
Practical action steps to push past fear, get laser-focused and do work you love
This workshop focuses on the top things holding women back in business today and what you can do to get past these roadblocks. We inspire you to disrupt your current thinking and give you practical strategies to push yourself out of your comfort zone and take action. You will learn how to get laser-focused on what you want, and the action steps that get results. You will learn how to push past the fears and doubts that can hold you back. You will leave feeling inspired and more confident, along with a toolset and action plan to keep the momentum going long after the session is over.
PRACTICAL ACTION STEPS TO PUSH PAST FEAR, GET LASER-FOC– USED AND DO WORK YOU LOVE 
Business basics for emerging leaders; Practical strategies to feel more confident, focused and fearless.
For new or aspiring women leaders at all levels
Workshop for Managers
Meetings, 'Manterrupting' & Moving Forward
Action steps to be more effective, productive and embrace diversity- so we all win
"Diversity of thought" is a competitive advantage in an innovation economy. Yet, instead of seeing progress with more women at the leadership table, we're seeing stories of harassment and gender pay gaps dominate the news. People are walking on eggshells and not sure what to do, what to say and how to best work with each other. Forward-thinking companies want practical action steps to get men and women at ALL levels actively engaged in the solution. These issues won't be solved overnight, but this session focuses on action steps that we can put in place today around meetings, communication and feedback to help organizations become more productive, inclusive and successful.
DIVERSITY OF THOUGHT IS A COMPETITIVE ADVANTAGE
Practical action steps to get men and women engaged in having more effective and productive meetings and communication.
For all managers.
"The feedback has been remarkably high, and positive, on your workshop. "inspirational", "interesting", "learned about co-workers passions", "I'm already using workbook"…etc. So, THANK YOU for making this event a real success."
Sondra Newman - Senior Director Investor Relations, Repligen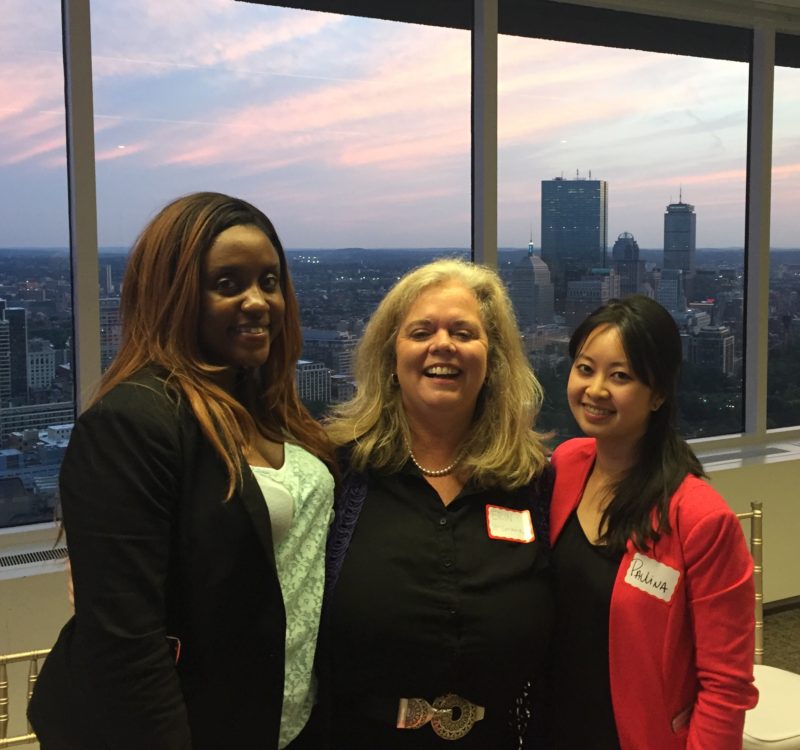 THE WORKSHOPS - OVERVIEW
These workshops can be delivered in 90-minute, half-day or full-day programs at your office or at venues such as the private UMass Club, with gorgeous views overlooking Boston.
There are also follow-up programs available to keep the momentum going after the workshop is over.
Contact: workshops@yearofaction.com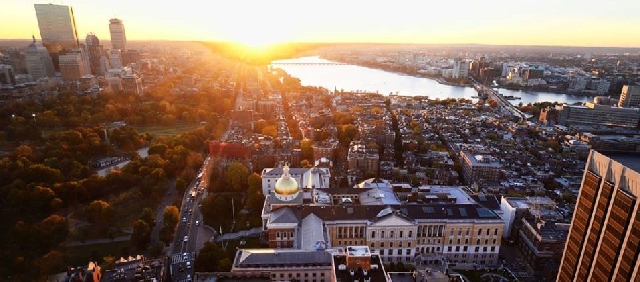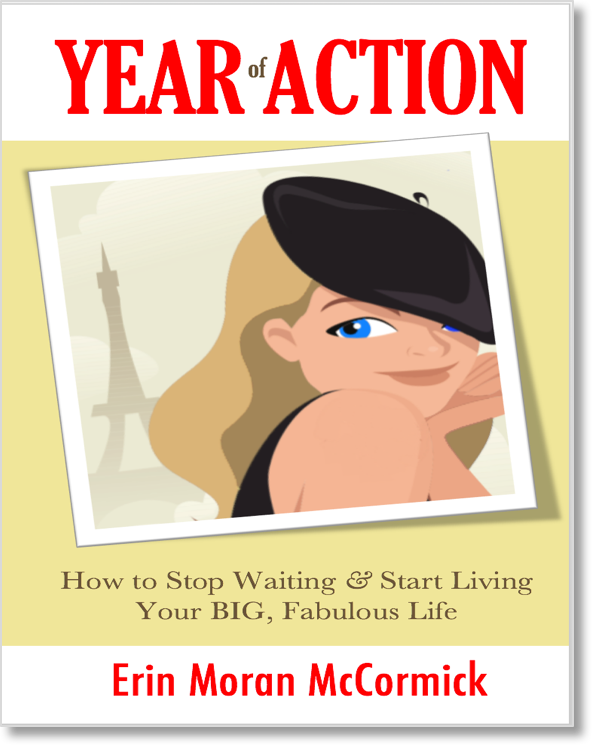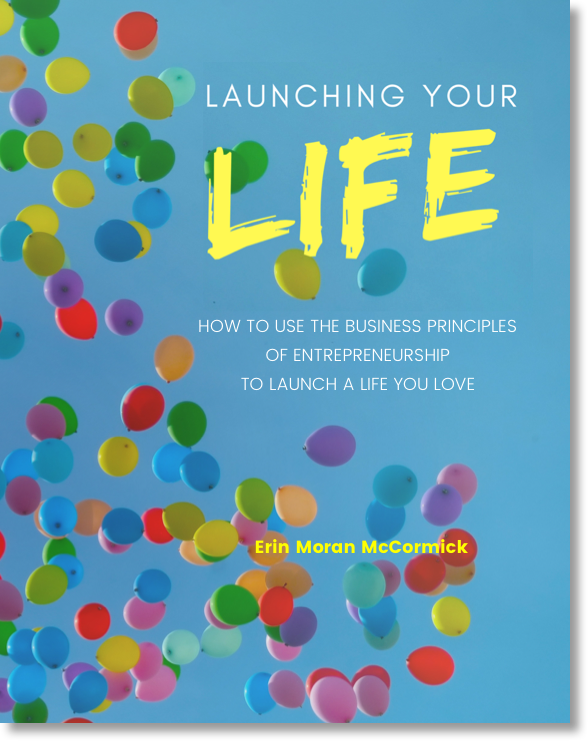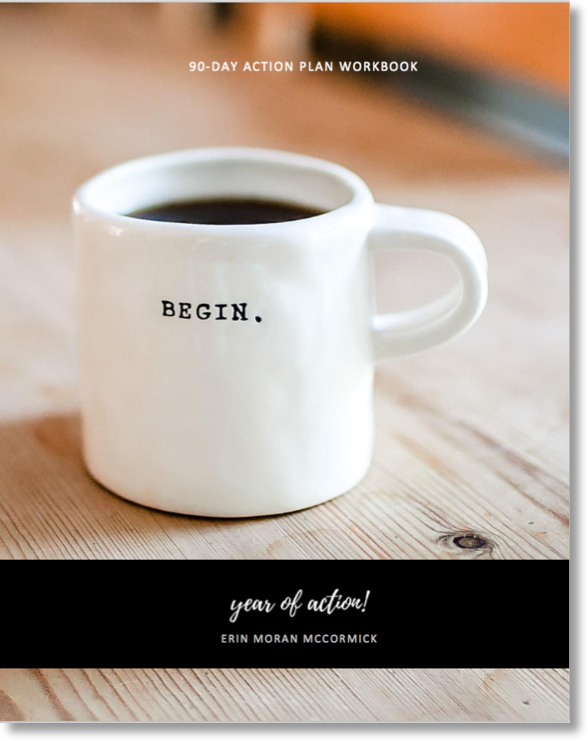 Workshops include workbook & materials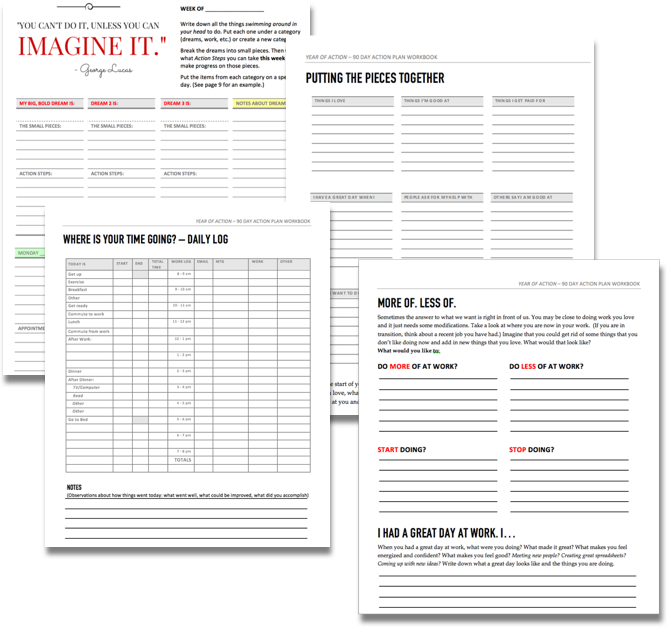 Did you know...only ONE-THIRD of employees are engaged at work?
Gallup Research 2016
Help your employees feel more engaged, focused, confident and productive 
Hands-on workshops for 25 – 150 people
90-minute, half-day and full-day programs available
Includes interactive program, workbook and materials
Can deliver the program at your offices or offsite at the private UMass Club – 32nd Floor, One Beacon Street, with gorgeous views overlooking Boston
Erin has it figured out
Erin has it figured out – this is the big show, not a tryout. What, precisely, are you waiting for? She was amazing when I worked with her 25 years ago and she's still making a ruckus."
Seth Godin
She'll make you look good!
Erin's engaging style, practical tips and interactive presentation made our event a huge success. People loved her and the energy in the room was amazing. She'll make you look good! Zara Muradali
Wow!!!
It was an exceptional afternoon. So excited and grateful to your generous sharing and guidance today. I found your presentation excellent. Extremely rich, structured in a way and with tools that ensure I'll remember the content. We'll be trying to get you back next year. Thank you Erin. Mary Pat Ryan
"It's the combo of having a career coach, motivational speaker and a source of practical advice for business, all rolled into one." - TESLA
Lesli Ann Agcaoili, Senior Design Quality Engineer - TESLA MOTORS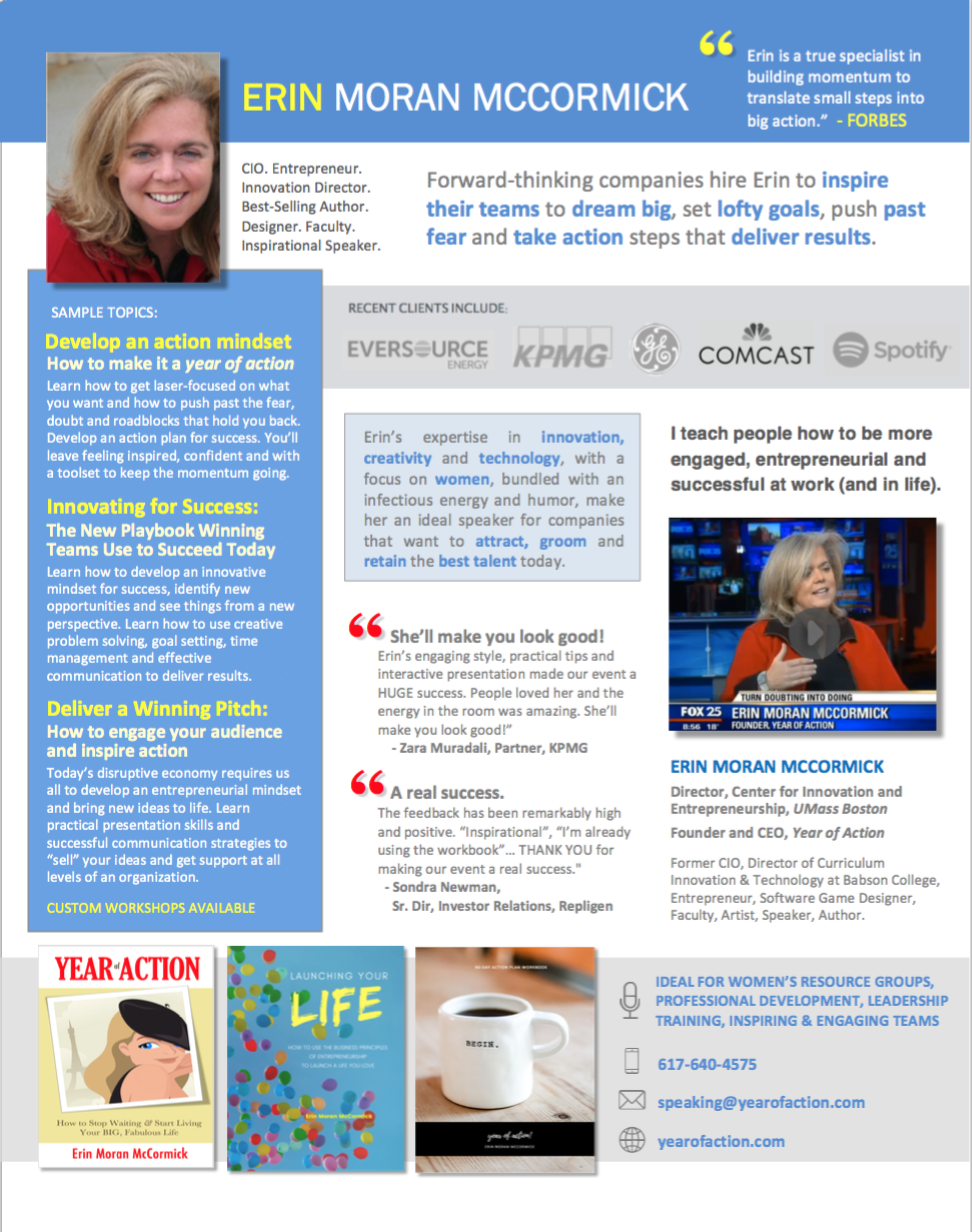 Chat: Type a question in the box at the bottom right
Ideal for Professional Development, Employee Resource Groups, Inspiring and Engaging Teams