YEAR OF ACTION
A career development firm that inspires, teaches and transforms people and organizations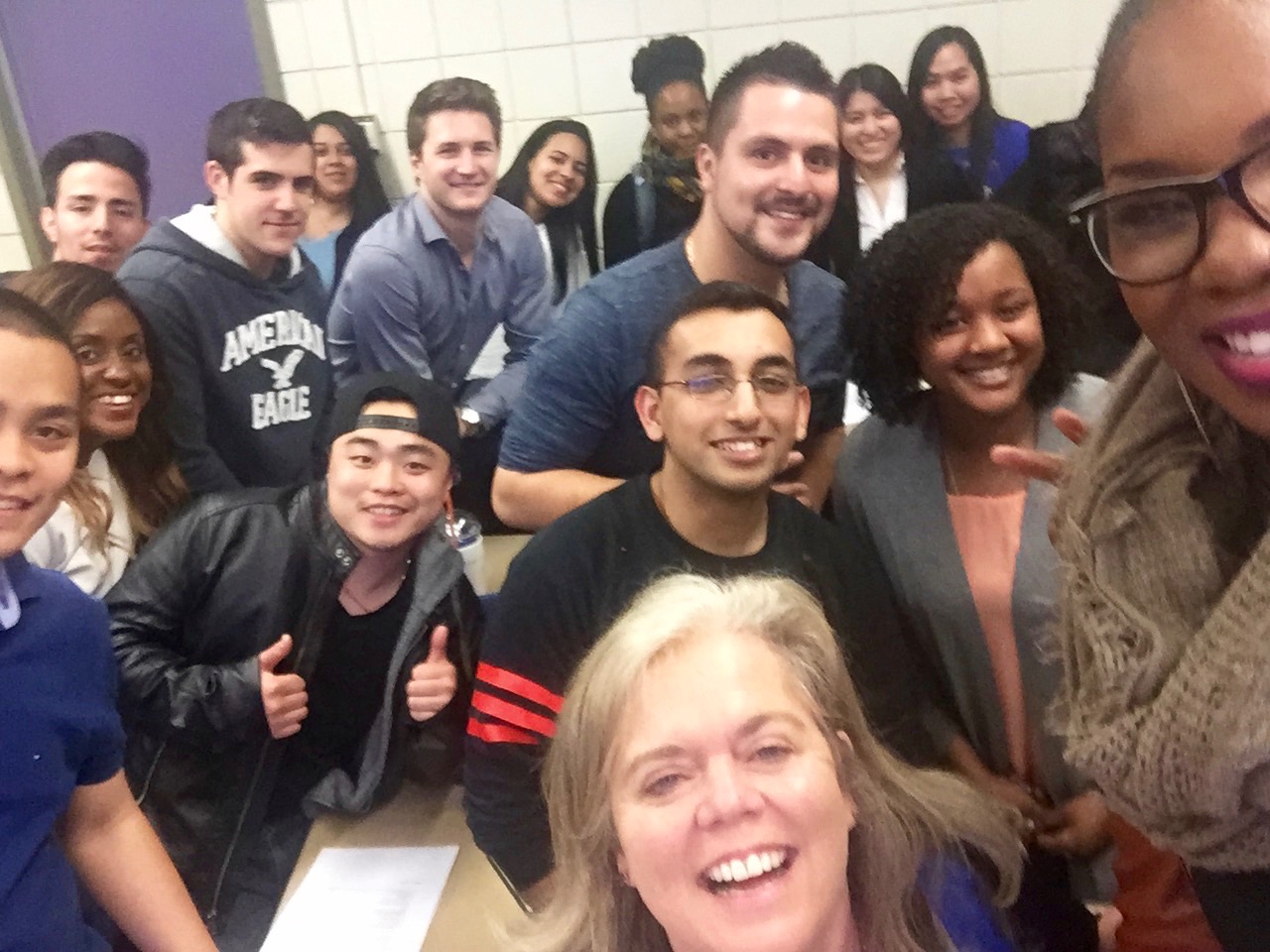 Working with Tomorrow's Leaders
Erin McCormick's expertise in entrepreneurship education – with a focus on women and people of color – and her technology and creative background, bundled with her infectious energy, humor and enthusiasm, make her an ideal speaker for companies who want to lead the way in creating a more inclusive, innovative and results-driven workforce.
Overview:
We help companies create an engaged, diverse and inclusive workforce that promotes a results-driven, innovative culture. Specifically we focus on:
Getting more women and people of color in the leadership pipeline
Teaching entrepreneurial skills to succeed in today's innovation economy
Disrupting old work habits to create a more results-driven, productive and engaged culture
A new global study, "Is Gender Diversity Profitable?",  by The Peterson Institute and Ernst & Young (Feb. 2016), surveyed 22,000 companies and found that 50% had NO female C-Suite executives and of the remaining half, 57% had only one female executive. Yet the research shows that companies with 30% women leaders can boost their net profit margin by 15%. The study stressed the importance of having a "pipeline of women at the top".
The opportunity is more women leaders equals more profit, yet most companies are not successfully building their pipeline of women.
In addition, a recent Gallup study shows that 70% of US workers are not engaged at work, which has tremendous adverse effects on morale, productivity, hiring costs and more. It states that companies are experiencing a crisis of engagement – and aren't aware of it.
There are also new skills needed to succeed in this disruptive and innovative economy. Companies need employees to develop an action-based, entrepreneurial mindset to see opportunities, provide value and solve problems in new ways.
We can help.
Contact us:  info@yearofaction.com
Year of Action started out as a book to inspire people to take action in their lives.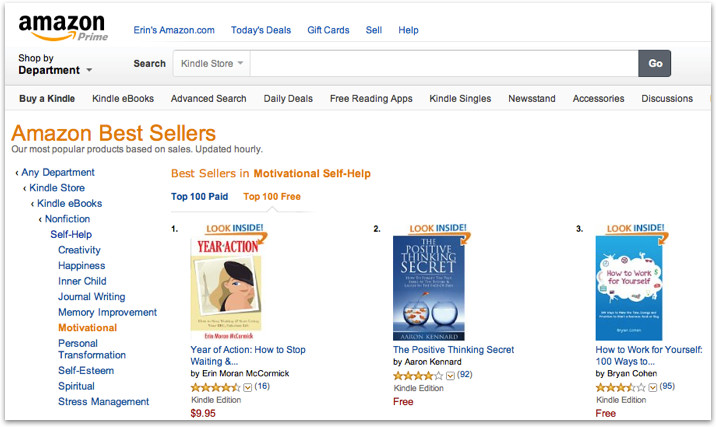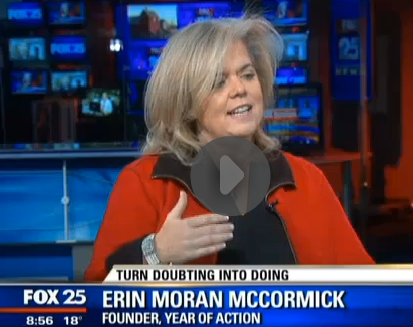 Erin Moran McCormick
Founder, Author, Year of Action
Director, Entrepreneurship Center,UMass Boston
Former Director, Curriculum Innovation & Technology, Babson College – #1 in the world for entrepreneurship education
It has grown into a Career Development Firm that inspires, teaches and transforms people and organizations.
Our proven formula combines the skills that boost your confidence and courage with the essential business skills you need to succeed today. 
We teach you how take to push past roadblocks and turn fear into action for amazing results. 
We focus on programs that advance and transform women.
Show me the programs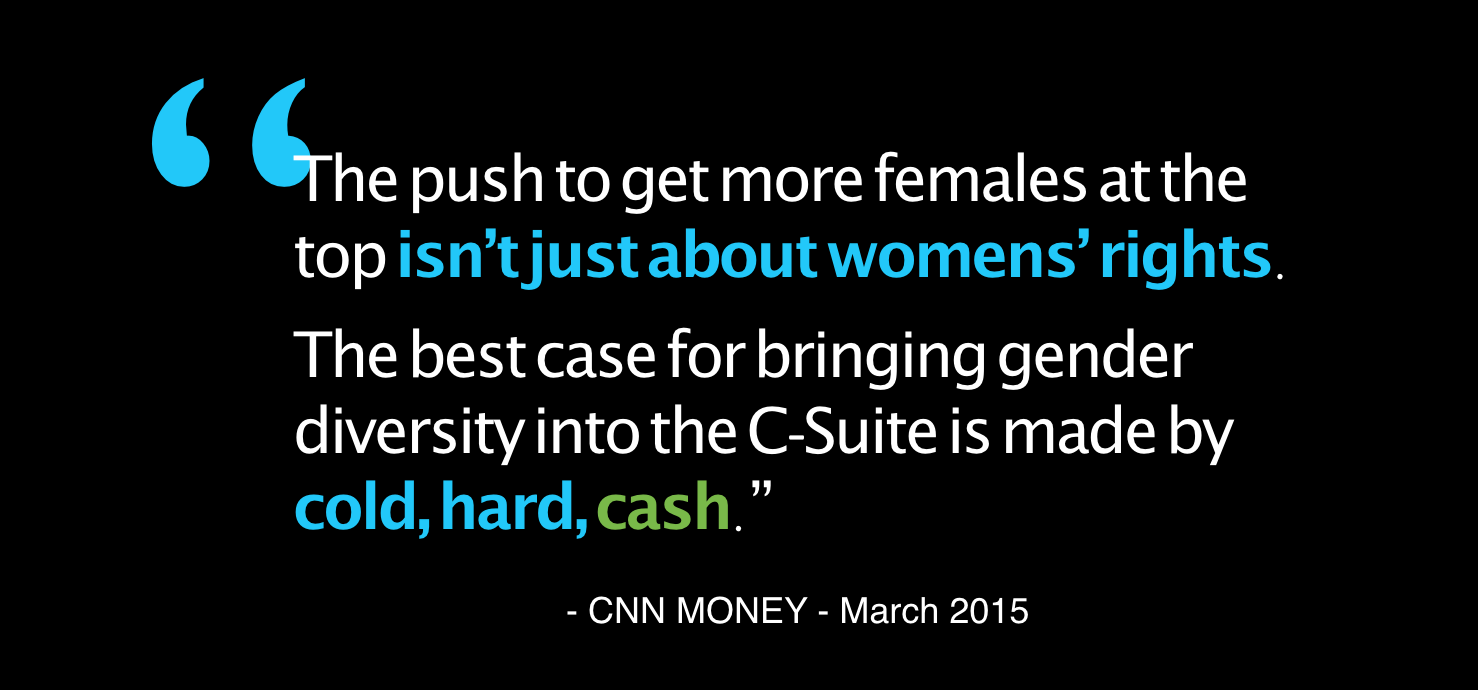 ---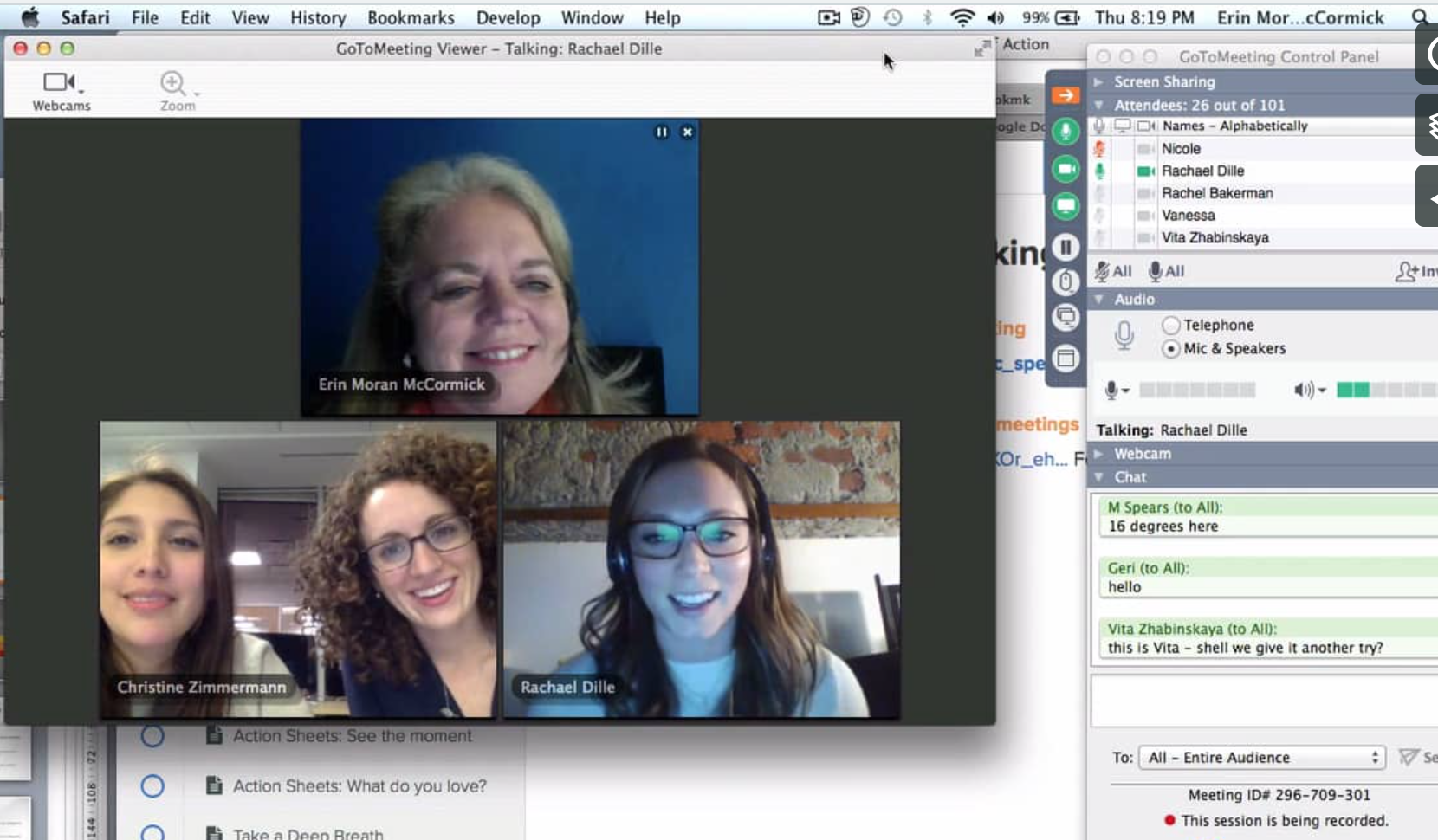 Founder, Erin Moran McCormick
Speaking in Rio de Janeiro
It was clear from the Year of Action book tour, that women wanted to take action in their lives – but many didn't have the basic business skills (or mindset) they needed to succeed.  
So – in 2013, Author, Erin McCormick did a test. 
Combining the feedback she had gotten from women on the book tour, with her experience of being an entrepreneur, techie and former Director, Curriculum Innovation & Technology at Babson College, Erin created an online program to teach women the essentials from business school – but in a more relaxed and inviting environment.
It was a safe space to ask questions and practice your skills.
She wanted it to feel more like you were having coffee with your girlfriends than sitting in an intimidating classroom. It was designed to boost your confidence and courage, along with hard business skills.
Women loved it and Action B-School was born.
"The timing is ripe for a program like this." - FORBES
Besides the standard curriculum, there are also "Guest Rockstars" who speak to the online classes.  
This is an incredible opportunity to get up-close access to business experts, ask questions and hear how "they did it."
Guest Rockstars have included:  
Author and Marketing Guru, Seth Godin

Google Exec, Emily Ma

Airbnb Exec, Gia Colosi
Branding expert and

Forbes Writer,

Cari Sommer

and
Stanford d. School and Cornell Professor, Tracy Brandenburg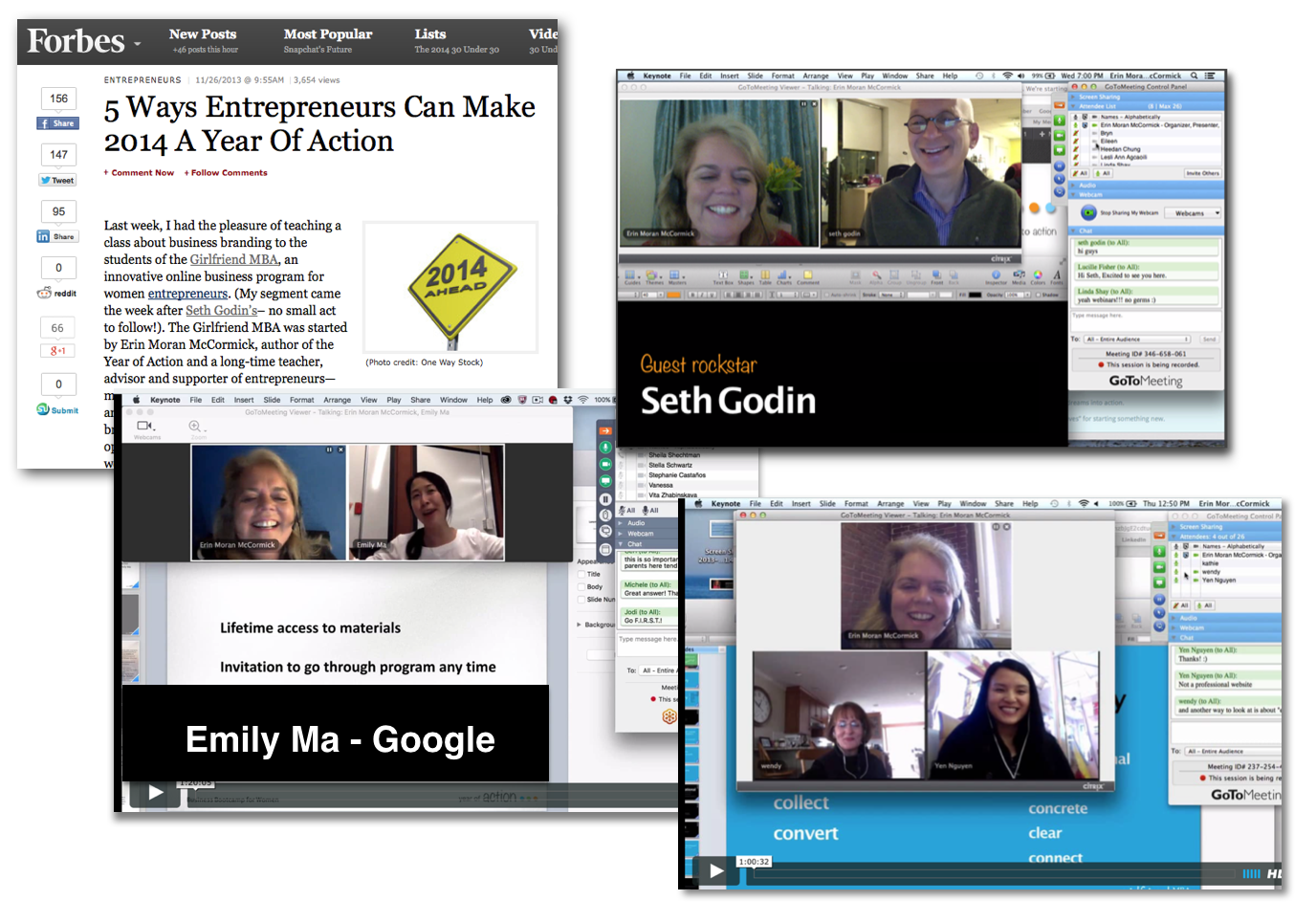 The gender gap is real - and progress is slow.
Companies need to take ACTION. We can help.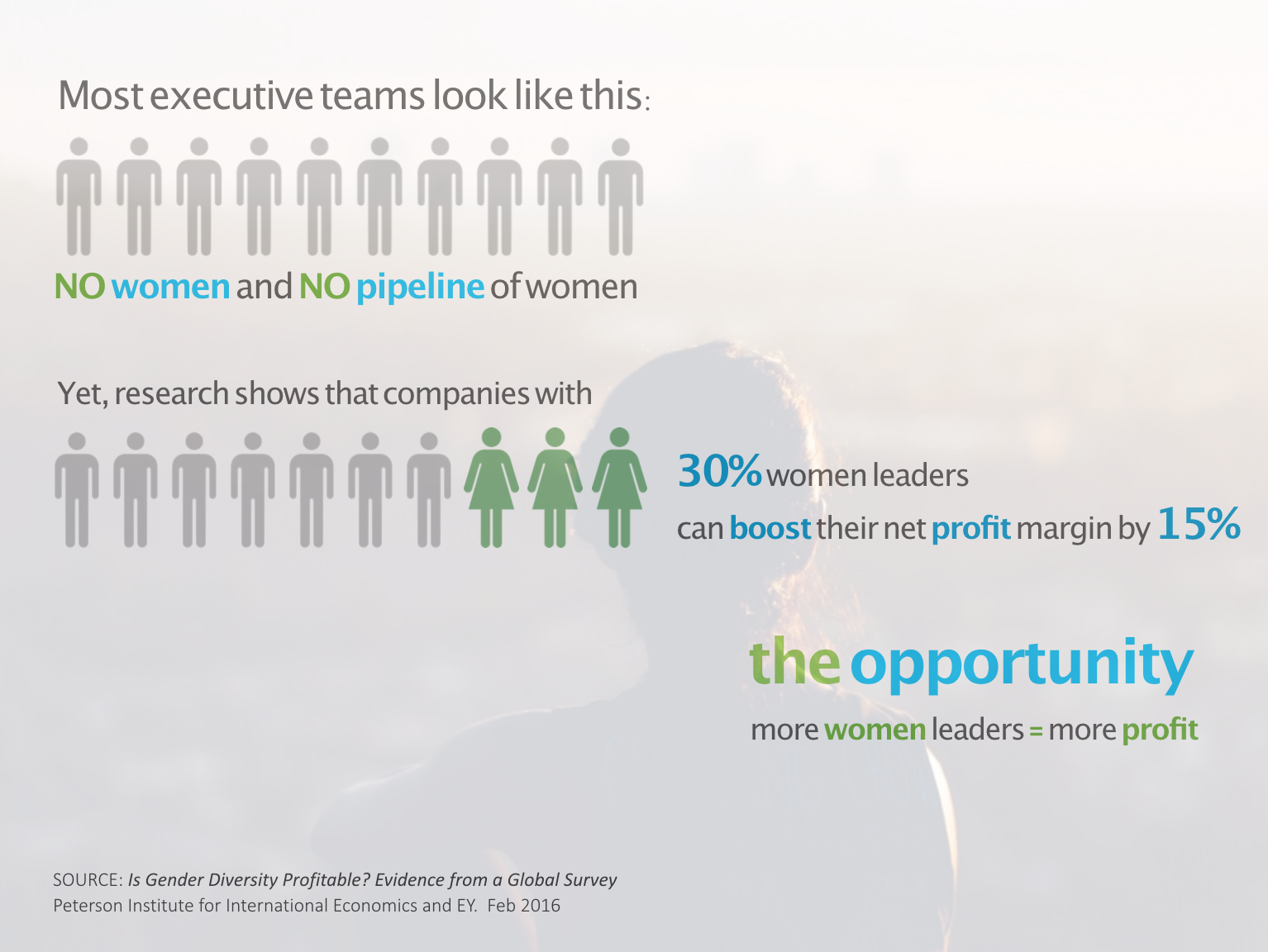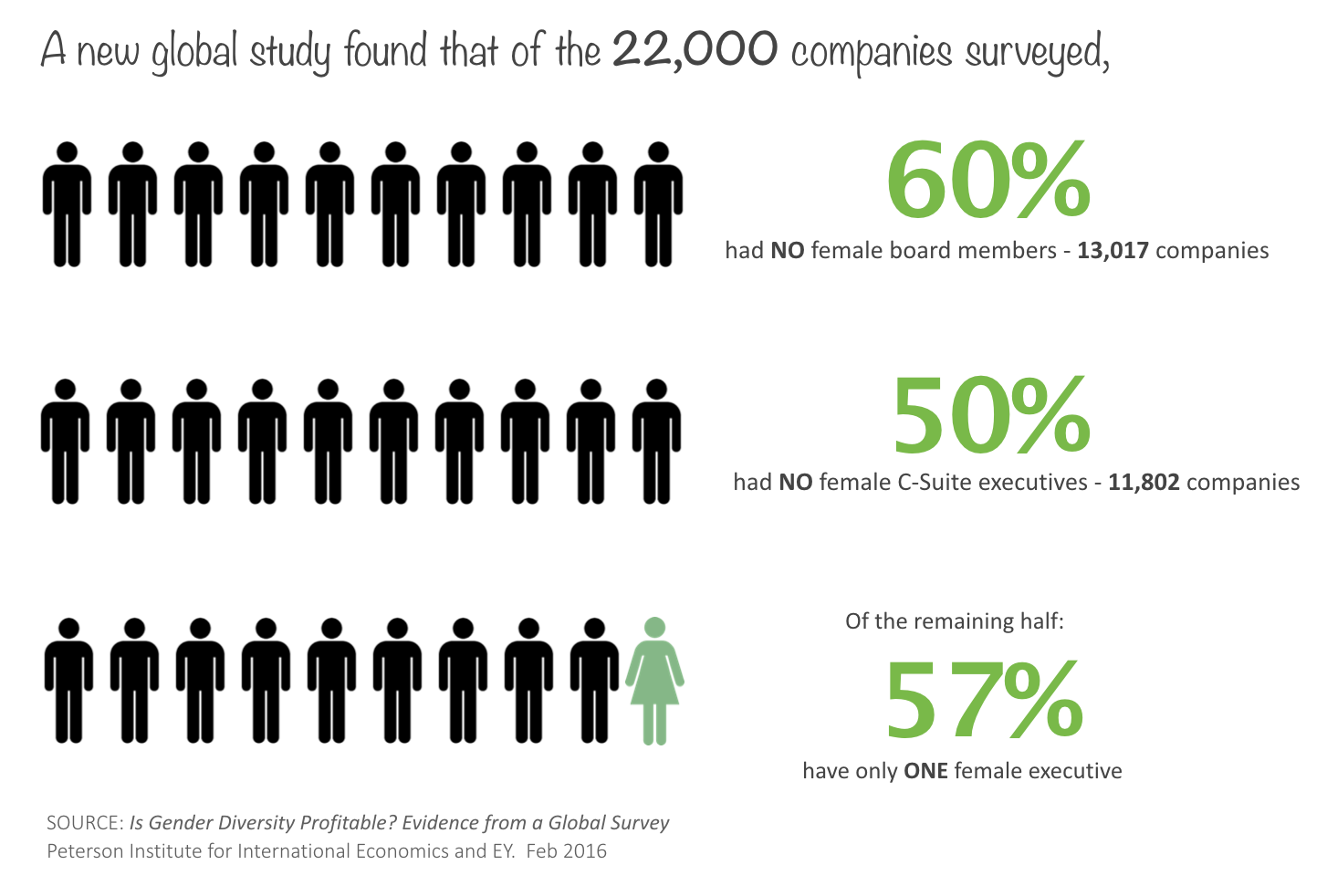 Be where all the ACTION is - Action B-School
Action-based Bootcamps - The alternative MBA: Mindset, Boost & Action
MINDSET for success
It all starts with a positive mindset and attitude. We help you develop your confidence and an innovative and entrepreneurial mindset to see and solve problems.  We help you set big goals and give you the skills, support and action steps to get there.
BOOST your skills
We take the intimidation out of business education. We teach essential skills – communication, problem-solving, sales, marketing, negotiation, management and financial – you need to succeed today, in plain language. We help you apply these skills to solve real-world problems to succeed in the innovation economy.
ACTION for results
Talking is fine, but you have to get out there and do something. Take action. Meet with a customer. Speak up in a meeting. Create a prototype. Ask. We help you break down big goals into small action steps for results. We help you put the learning into practice. It's all about ACTION!
Get inspired. Get a plan. Get the skills. Get going.
We challenge you to dream big...and help you push past the roadblocks to get there. Year of Action!
Do you want to make a difference and a (great) living, doing work you love?
Not sure where to start?  Start here.
You just have to decide you want something more…and jump in.
We'll teach you the rest.