I'm here to help you take action in business & life
Big dreams. Small steps. Amazing results. I'm living proof it works!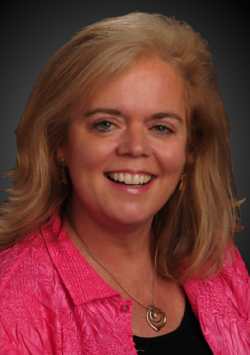 Erin Moran McCormick 
"The Queen of Action"
Founder, Year of Action and Action B-School
I'm Erin McCormick, also known as "The Queen of Action."
At age 50, I was in a toxic job and had lost my joy. I was just going through the motions. My tank was completely empty.
But I had no idea what to do or how to start to change.
It was the worst economy in recent years and I had a mortgage, health insurance and a family to worry about. I was stuck.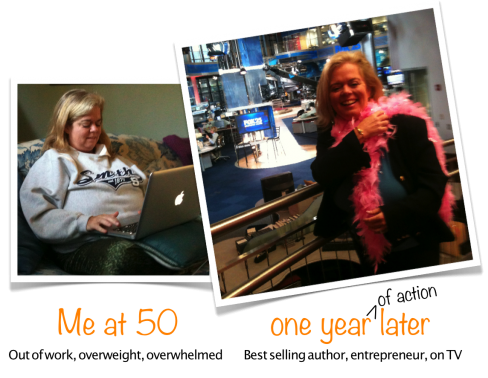 I quit my job, lost weight, wrote a book, found work I love and have never been happier.
So, how did I do it?
I developed a Year of Action mindset – and I can teach you how to develop yours too and create the life YOU want to live. (Once you have a MINDSET for success, we can teach you the SKILLS and STEPS to turn your dreams into ACTION.)
I'll show you how to take small steps for BIG results and get you taking action and moving towards your dream – even if you're petrified and don't believe you can do it. (Or have NO idea what your dream even is!)
It's not about being selfish (or crazy).
It's not about "up and quitting" your job either.  It's about conscious planning and choosing to create the life you want.
It's about living a Year of Action way of life – which has made all the difference in my life.
I can teach you how to do it too.
Erin Moran McCormick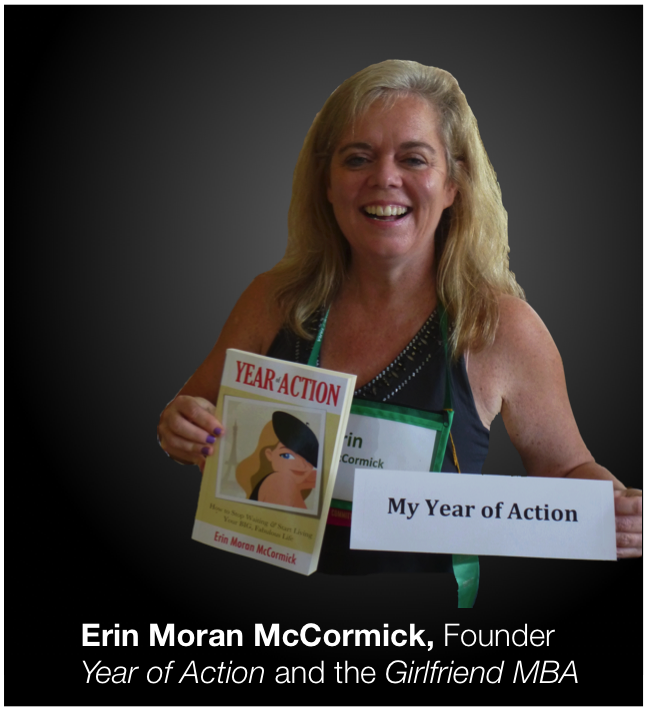 I never DREAMED I could do all of this...you can live your dream too!
We'll show you how
I started out washing dishes at college
I grew up in Worcester, MA. My parents were teachers. I went to public school. I got a scholarship to college. I washed dishes, waited tables – and never dreamed I could do any of this.
25 years later
I'm an art & psychology graduate from Smith College. I turn ideas into action.
I started three companies and have been CEO, CIO, Executive Producer, the Director of Curriculum Innovation & Technology at Babson College – #1 in the world for entrepreneurship education, and currently a Partner at the International Entrepreneurship Center.
You may not believe YOU can do it.
I didn't either. But guess what? You can. You don't have to have all the answers, you just have to start. We'll teach you the rest.
Here's to living YOUR Year of Action,

It's kind of fun to do the impossible."
-Walt Disney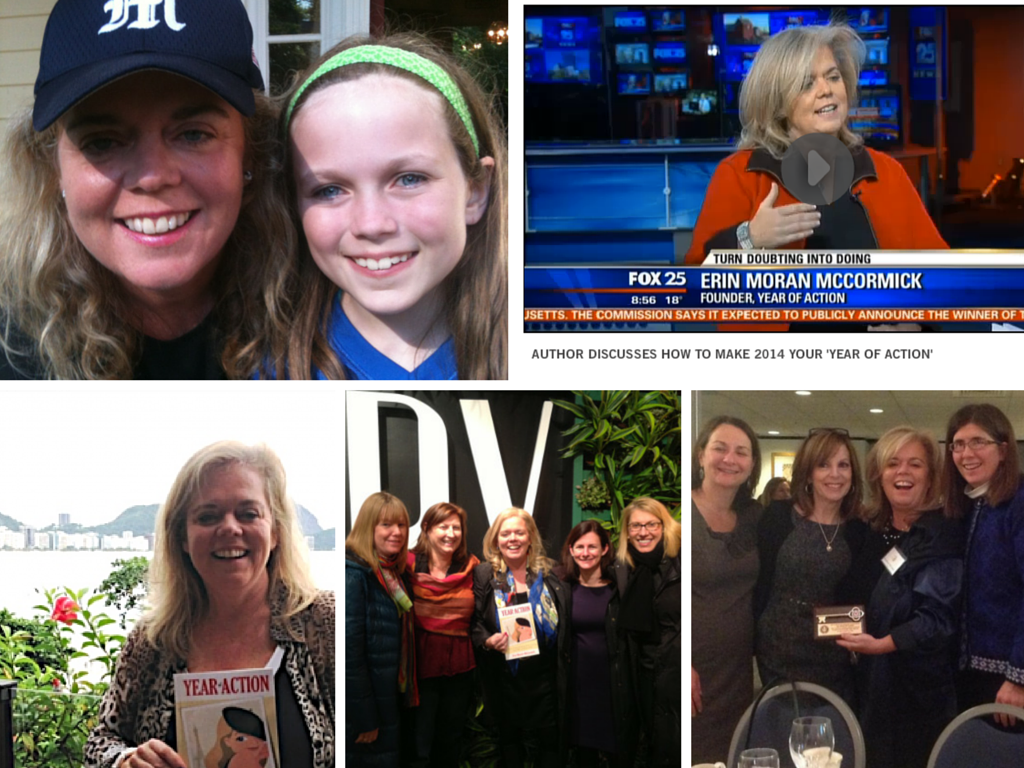 My Year of Action  (Clockwise from top left): Making time to coach my daughter's softball team; Being Interviewed on live TV; Being Awarded the Key to the City; Having a Book Launch Party at Story in New York City; Speaking in Rio de Janeiro