Love your work. Make money too.
Business Programs for Women in partnership with
UMass Boston College of Management

I see it all the time…
Women who are working hard – but not making the impact or income they deserve.
Women who feel like they're just spinning their wheels and not getting anywhere.
Women who are talented and smart and yet still struggling to make ends meet.
Women who know that they want more – but not quite sure what that is – or where to start.
I know.  I used to be one of them.
Let's do something about that.
Fearless, Focused and Financially Fit
Our Business Programs for Women Help You Be More Confident, Focused and in Control of Your Career
Don't struggle on your own. We can help. Hear what our students say: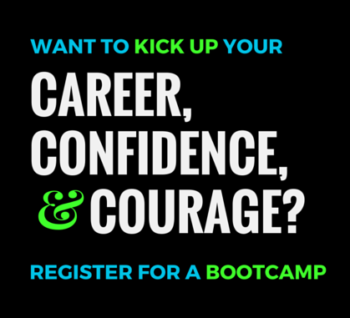 We help you get clear on your goals, get more confidence and push past the fears to do things you never thought you could do.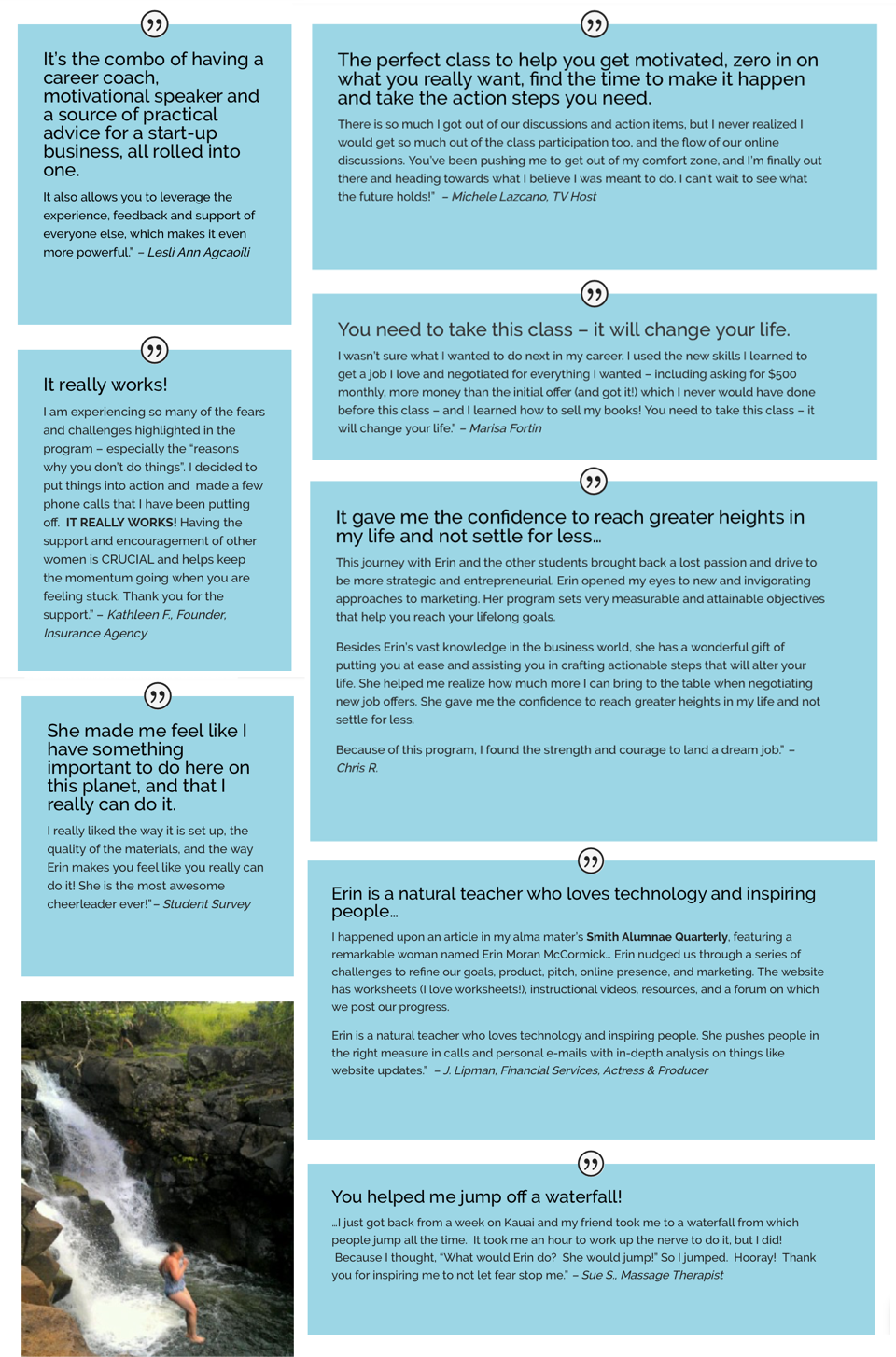 Students from diverse industries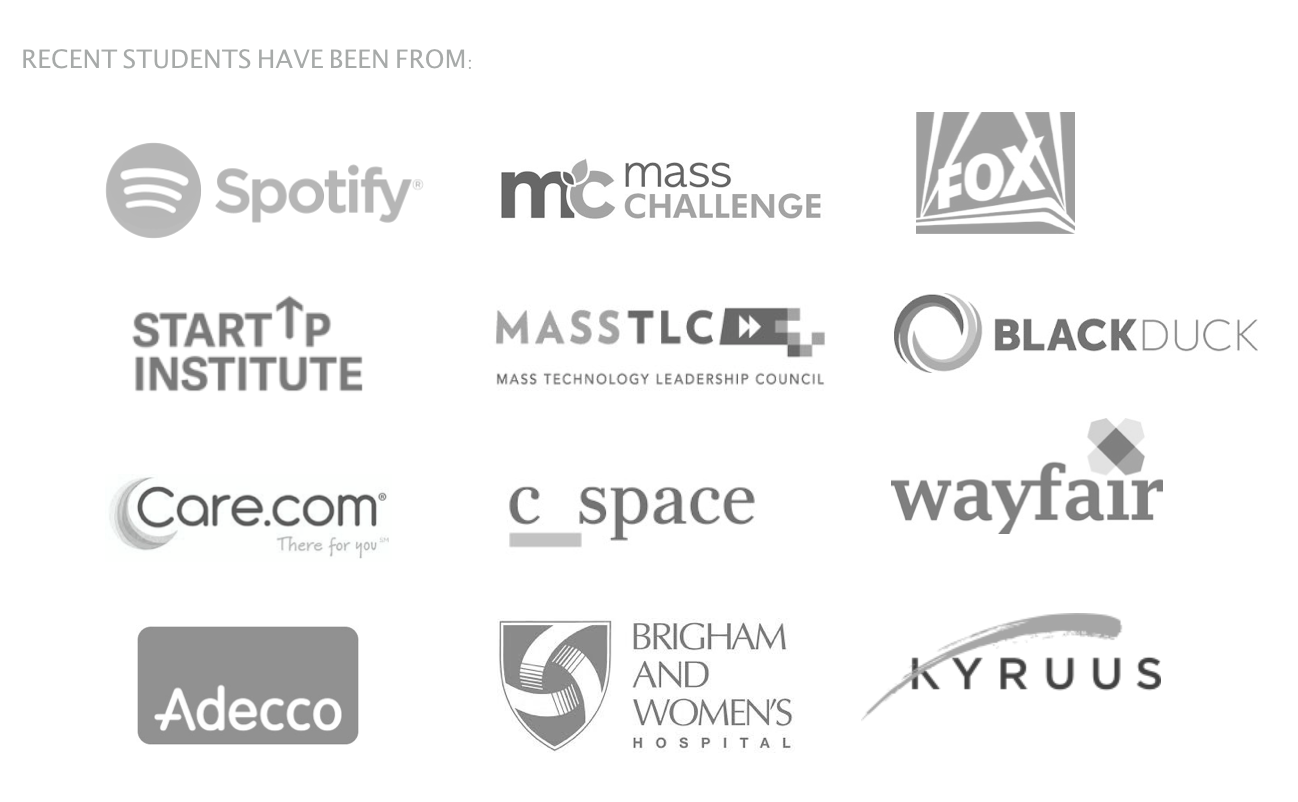 Director, Entrepreneurship Center UMass Boston
Erin Moran McCormick, Creator and Faculty Director - Former CIO, Entrepreneur, Author. Speaking in Rio de Janeiro
Year of Action started out as a book to inspire people to take action in their lives.
#1 Best-Seller on Amazon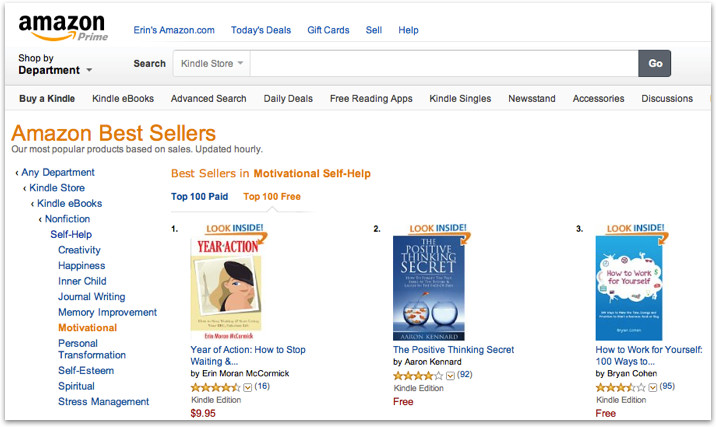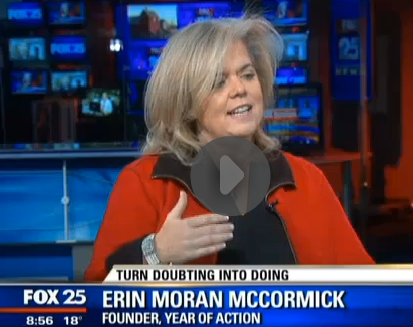 Erin Moran McCormick
Founder, Author, Year of Action
Director, Entrepreneurship Center,UMass Boston
Former Director, Curriculum Innovation & Technology, Babson College – #1 in the world for entrepreneurship education
It has grown into a Business Consulting Firm that inspires, teaches and transforms people and organizations.
Our proven formula combines the skills that boost your confidence and courage with the essential business skills you need to succeed today. 
We teach you how to push past roadblocks and turn fear into action for amazing results. 
We focus on programs that advance and transform women.
You don't have to go it alone.
We'll give you the tools, support and roadmap to push past the fears and doubts and roadblocks that get you stuck.
YOU can make a difference, make a (great) living and make time to live your life.
You just have to DECIDE that you want it.
We'll show you the rest.